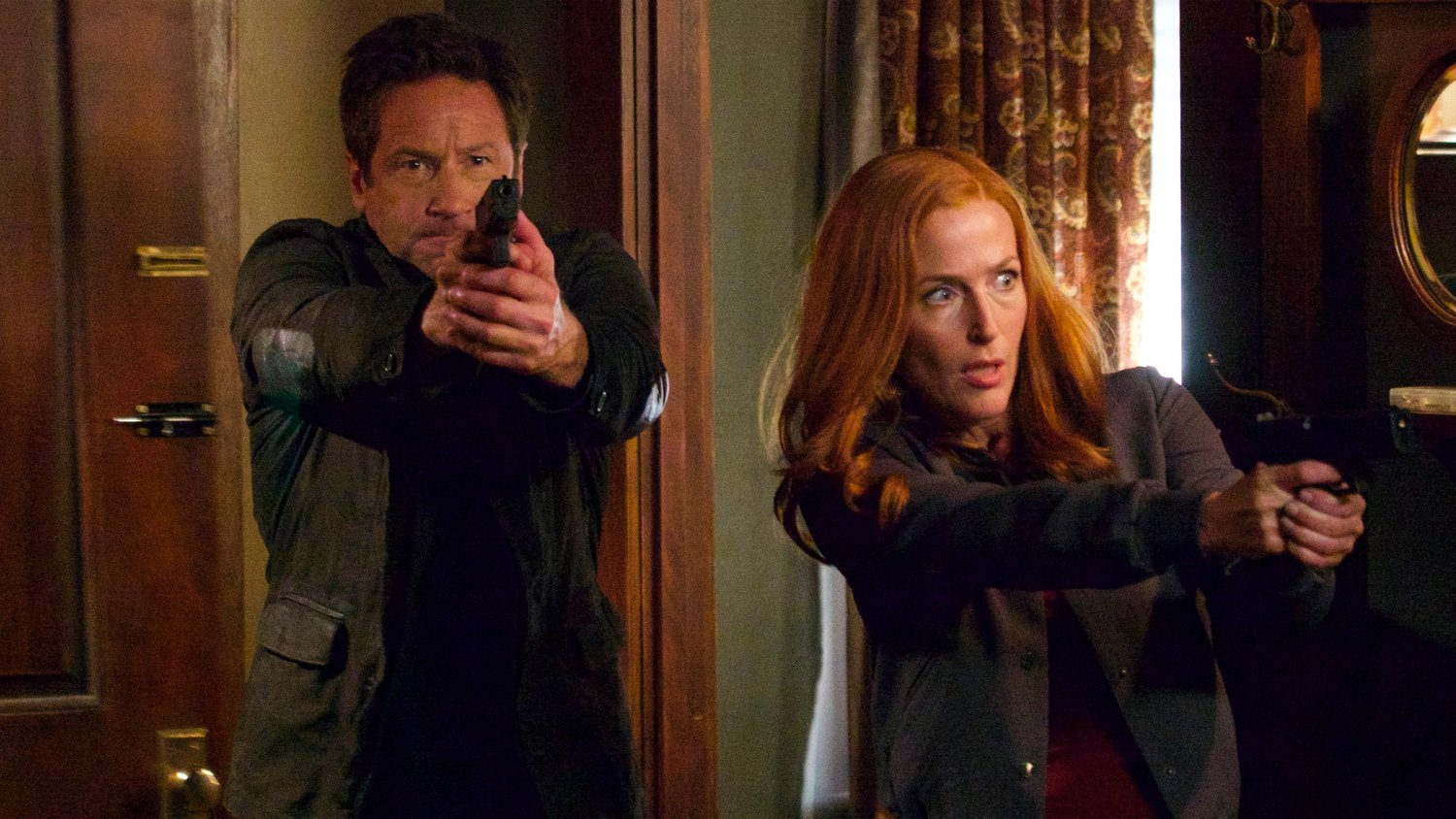 As you know, The X-Files star Gillian Anderson has been very vocal about not returning to play Agent Scully in The X-Files after the eleventh season, which was released in 2018. So, if creator Chris Carter actually did end up moving forward with the series, there's a very good chance that Anderson would not return. The question is, would her co-star David Duchovny be involved with a series revival without her?
During a recent interview with CB, Duchovny was asked this very question, and this was his response:
"I don't know. I've never really considered that. For me, it was always there's no show unless it's Chris and Gillian, so I don't know. Again, I don't want to have to think about that, because it's not something that I necessarily need in my life, to go do that. I think at this point, I mean, there might be another iteration of the actual show without either of us. I'm not sure. Or there could be a cartoon. There are many ways to go about it. But personally, for me, the X-Files that I'm involved in consists of Chris Carter, myself, and Gillian, so I haven't spent time trying to think about a different version of that, and I don't know that I will."
Earlier this year, Anderson was asked if she would return to the franchise, and while she was open to it, you can tell that she's definitely ready to move on. She said:
"It just feels like such an old idea. I've done it, I did it for so many years, and it also ended on such an unfortunate note,' referring to Scully's pregnancy reveal. 'In order to even begin to have that conversation [about another season] there would need to be a whole new set of writers and the baton would need to be handed on for it to feel like it was new and progressive. So yeah, it's very much in the past."
If it does happen, it sounds like it has to be done in a way that will take her character out of the franchise completely. When carter previously talked about the possibility of more X-Files, he said:
"I think that certainly The X-Files has more life in it, there are more stories to tell, with Gillian or without. I'm sorry to see her go, I've never actually considered doing this show without her, so is this the end? It's the end of something, I don't know if it's the beginning of something new. But certainly we will have to all put our heads together and figure out where to go from here."
I would actually love to see The X-Files franchise continue, but I would like to see a story focus on the origin of Fox Mulder and his early days in the FBI before he was assigned to The X-Files. If the franchise did continue with a new series, what would you like to see?
Source link