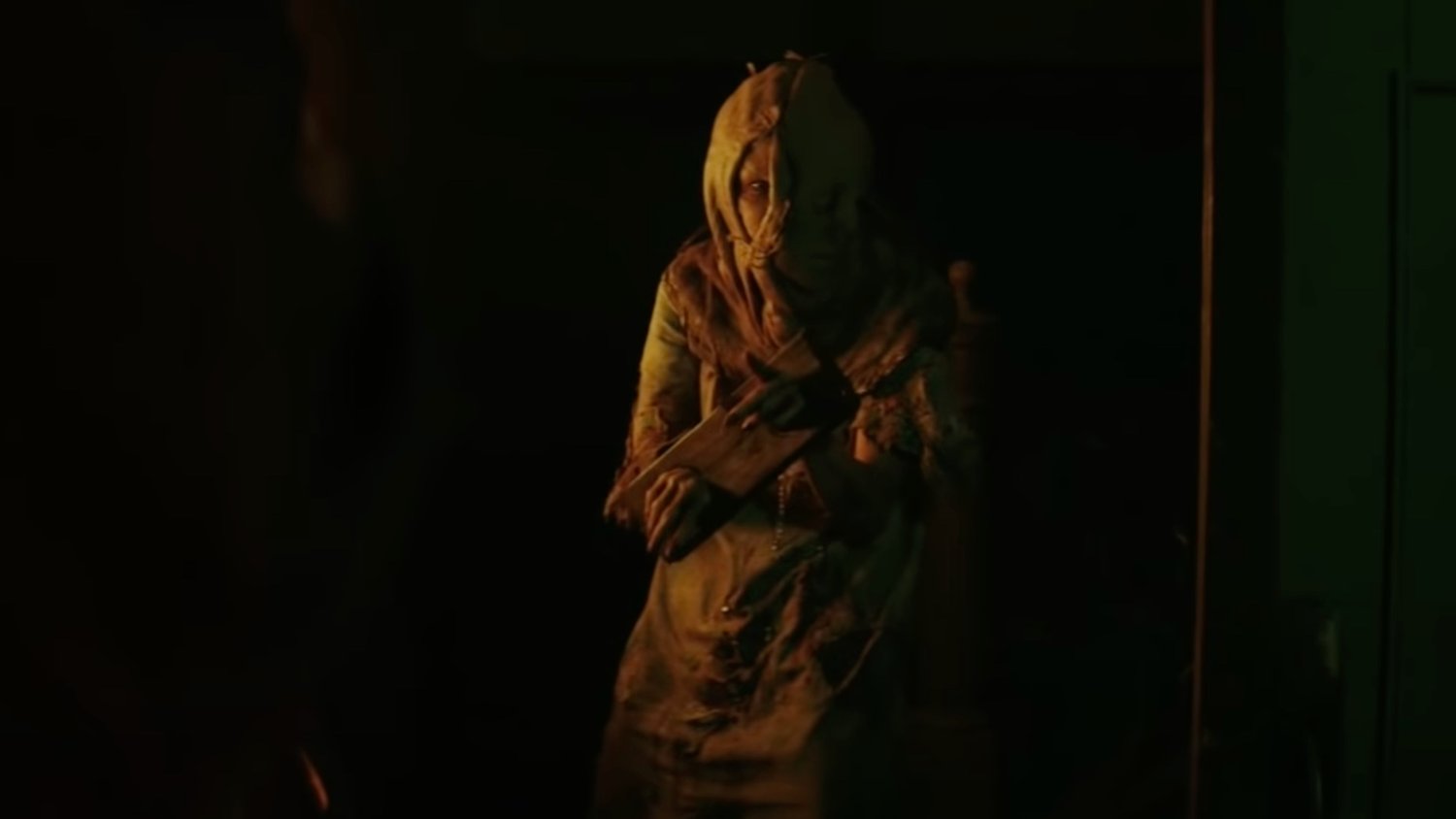 I've got another featurette for you to watch for Resident Evil: Welcome To Raccoon City. It puts a focus on bringing the classic horror game to life on the big screen and how they wanted to stay true to the source material and the creature designs.
Writer and director Johannes Roberts says in the featurette, "We see a lot of the fan-favorite creatures in this movie. It was very important to me to bring something new with the zombies whilst also making sure we were faithful to the game." He went on to say that they "didn't cast extras. We cast actors" in the roles of the creatures to help ensure the the monsters will be just as interesting and compelling as the human characters.
I've also included a creepy clip from the film for you to watch which features Leon S. Kennedy meeting Lisa Trevor. Lisa Trevor's story in the game is one of the most fascinating in the franchise, and it was completely ignored in the first run of films. I'm happy that they've included her in this film.
Lisa was a human test subject who was forced to undergo a plethora of biological experiments conducted by the nefarious Umbrella Corporation. The side-effects of the experiments mutated Lisa into a monstrous abomination.
Resident Evil: Welcome to Raccoon City takes place on a fateful night in Raccoon City in 1998, "once the booming home of pharmaceutical giant Umbrella Corporation, Raccoon City is now a dying Midwestern town. The company's exodus left the city a wasteland…with great evil brewing below the surface. When that evil is unleashed, a group of survivors must work together to uncover the truth behind Umbrella and make it through the night."
The cast includes Kaya Scodelario, Hannah John-Kamen, Robbie Amell, Tom Hopper, and Avan Jogia, with Donal Logue, and Neal McDonough.
Resident Evil: Welcome to Raccoon City is scheduled to release in theaters on November 24, 2021.
Source link