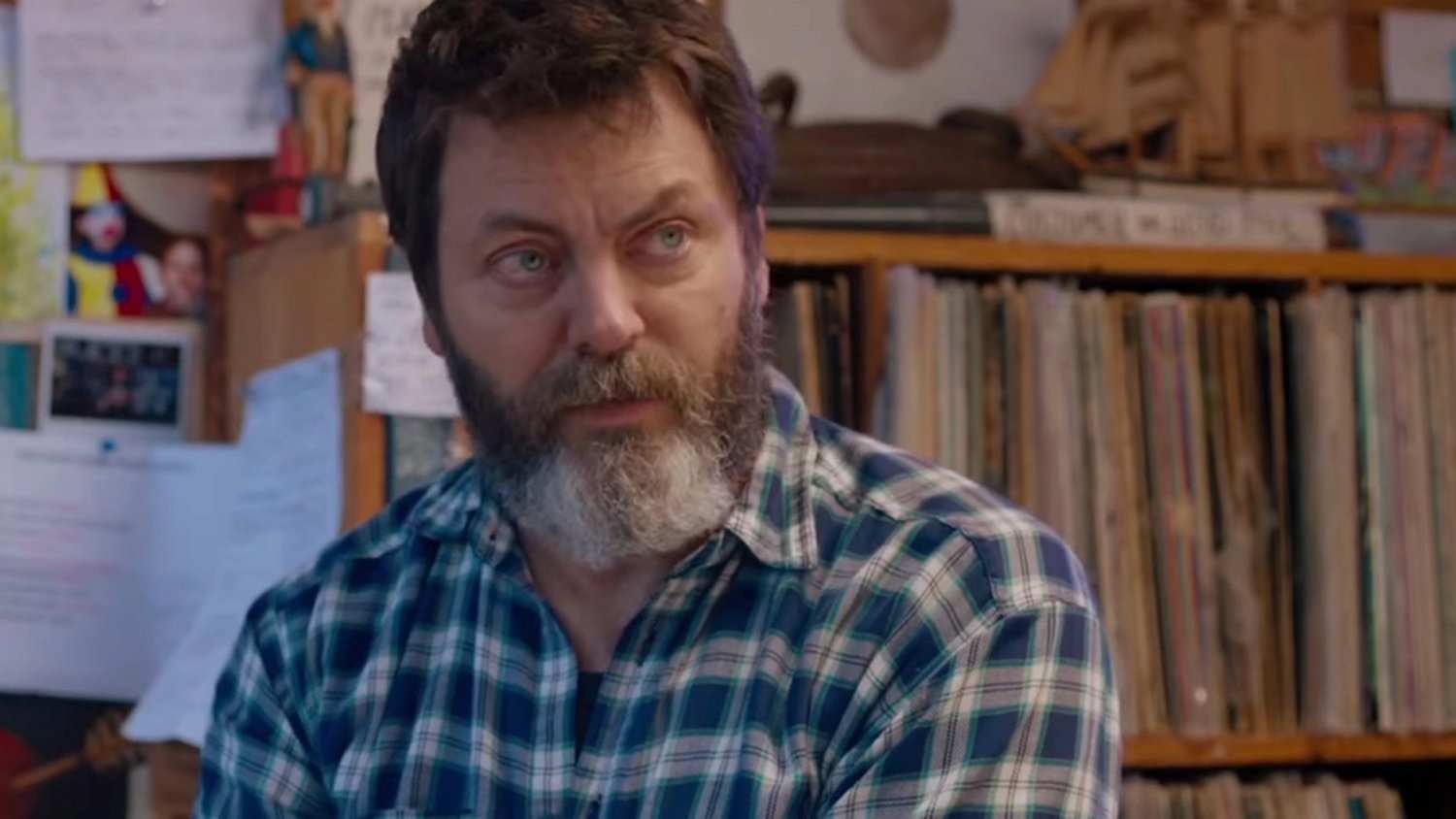 It looks like HBO's series adaptation of the hit video game The Last of Us has added another great actor with Parks & Rec star Nick Offerman!
The news slipped from actor Murray Bartlett, who plays Bill's partner, Frank, in the series. He told The Guardian, "A lot of my scenes are with Nick Offerman. Playing off him was awesome."
This is the first time we've heard of Offerman's involvement, but we don't know who exactly he'll be playing yet. He could very well be a new character that was created for the series. I love Offerman, though, and it's be cool to see who he ends up playing in the show! It's not hard to imagine Offerman living in this world, though.
The series also stars Pedro Pascal as Joel and Bella Ramsey as Ellie. The story for the series "takes place twenty years after modern civilization has been destroyed. Joel, a hardened survivor, is hired to smuggle Ellie, a 14-year-old girl, out of an oppressive quarantine zone. What starts as a small job soon becomes a brutal, heartbreaking journey, as they both must traverse across the U.S. and depend on each other for survival."
Gabriel Luna also stars in the film as Tommy, Joel's younger brother, "a former soldier who hasn't lost his sense of idealism and hope for a better world." Merle Dandridge is set to take on the role of Marlene in the series, the head of the Fireflies, "a resistance movement struggling for freedom against an oppressive military regime."
Craig Mazin, the creator of HBO's acclaimed limited series Chernobyl, wrote the series and is also executive producing with Neil Druckmann, who is the writer and creative director of the game. Druckmann is also set to direct an episode of the series.
Bartlett also praised the show's co-creator Craig Mazin, saying, "The scripts he's written blew my head off. It's an epic show, but beautifully human and intimate."
HBO is "aiming for a serious dramatic tone for the adaptation." The rest of the production team includes Carolynn Strauss (Chernobyl) and Carter Swan along with Evan Wells of Naughty Dog and Asad Qizilbash from PlayStation Productions. Kantemir Balagov is directing the pilot episode of The Last Of Us.
Source link