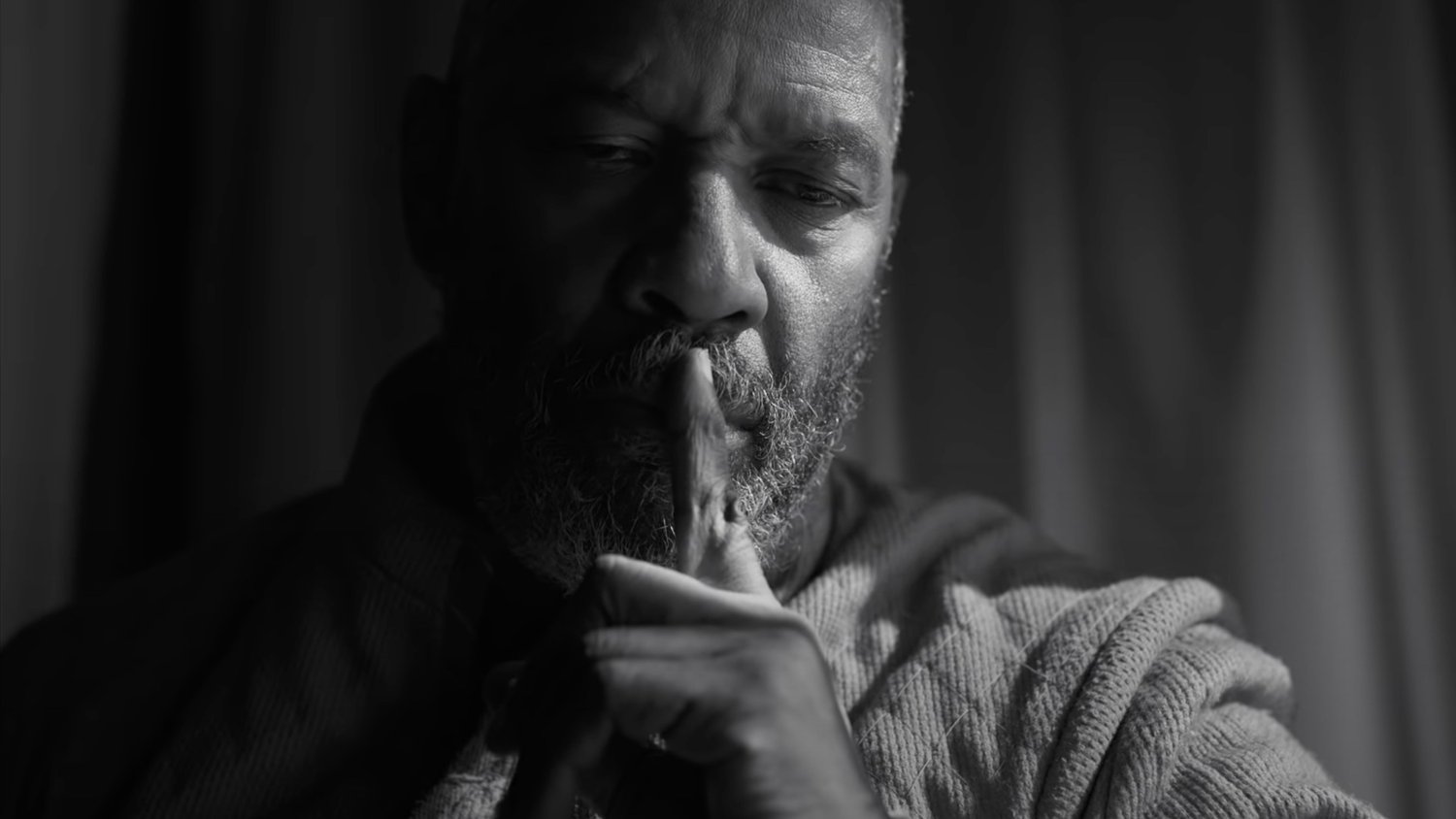 Apple TV+ has released another teaser trailer for writer and director Joel Coen's The Tragedy of Macbeth, which is based on William Shakespeare's iconic play. This film looks like a unique take on the classic story.
The story follows a Scottish lord who becomes convinced by a trio of witches that he will become the next King of Scotland, and his ambitious wife supports him in his plans of seizing power. Macbeth kills the king, becomes the new king, and kills more people out of paranoia. Civil war erupts to overthrow Macbeth, resulting in more death.
Denzel Washington takes on the role of Macbeth, Frances McDormand plays Lady Macbeth, and they are joined by Brendan Gleeson as King Duncan, Harry Melling as Malcolm, Corey Hawkins as Macduff, Ralph Ineson as The Captain, and Kathryn Hunter as the three witches.
When previously talking about the film, Joel Coen (Fargo, No Country For Old Men, The Big Lebowski) said, "I think that is something that I've always sort of felt when watching the play and also something that became more clear and more interesting to me as I was getting into it and doing the adaptation. It's interesting how Shakespeare sort of pre-figured certain tropes in American thriller and crime literature that were common in the early part of the 20th century."
The Tragedy of Macbeth will be released in theaters on December 25th and will stream on Apple TV+ on January 14th.
Source link