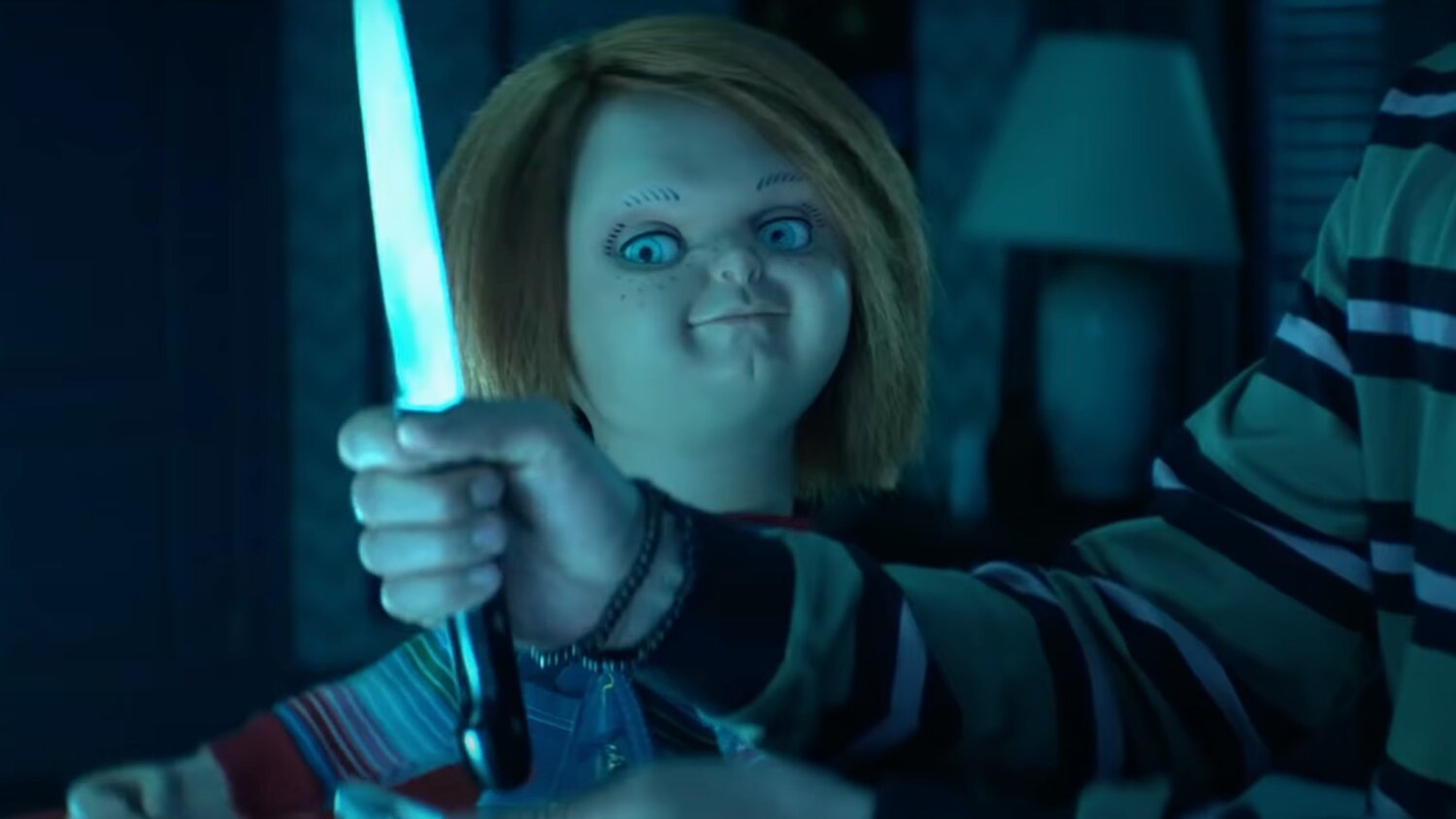 Syfy has released a full trailer for the upcoming horror-slasher series Chucky, which ex[pands on the Child's Play franchise. This show actually looks like a lot of fun! For those of you who have enjoyed the films in the Child's Play franchise, this series was made for you.
The show was developed and produced by Child's Play creator Don Mancini, and in the new series, "after a vintage Chucky doll turns up at a suburban yard sale, an idyllic American town is thrown into chaos as a series of horrifying murders begin to expose the town's hypocrisies and secrets. Meanwhile, the arrival of enemies — and allies — from Chucky's past threatens to expose the truth behind the killings, as well as the demon doll's untold origins as a seemingly ordinary child who somehow became this notorious monster."
When previously talking about the series Mancini said, "It's so important to give Chucky new weapons, new strategies, and new targets, new goals. Chucky has a different goal in the TV show than he's ever had before and it's specifically something that is designed to evoke something that's going on in the zeitgeist today."
The series stars Zackary Arthur (Transparent), Teo Briones (Ratched), Alyvia Alyn Lind (Daybreak), and Björgvin Arnarson (The Seventh Day) as series regulars and the four teen leads. Jennifer Tilly is also reprising her role as Tiffany Valentine from the movies, and Devon Sawa (Final Destination) has also signed up for a role. Brad Dourif is set to provide the voice of Chucky, which is a role he first played way back in 1988's Child's Play. He will be joined by his daughter, Fiona Dourif, who will reprise her role of Nica.
Chucky will premiere this fall on Syfy and USA Network on October 12th. Enjoy the trailer!
Source link