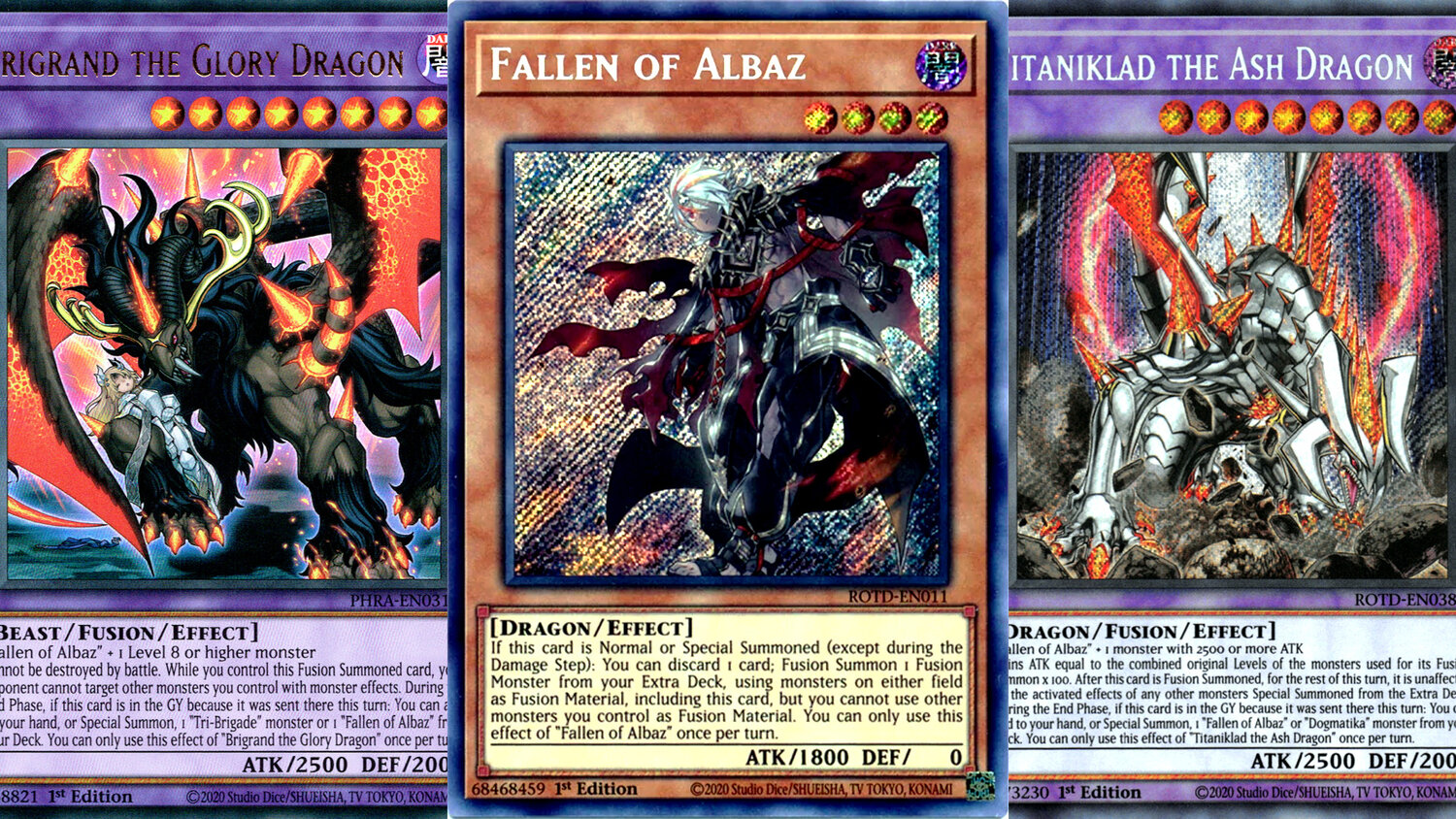 Hot off the release of Structure Deck: Cyber Strike, Konami announced a new structure deck releasing in March. Structure Deck: Albaz Strike is set to release on March 11, 2022 for $10.99 and focuses on Fallen of Albaz which was introduced in Rise of the Duelist.
We don't have a card list for the TCG version, but some cards have been revealed for the OCG version including Red-Eyes Darkness Metal Dragon, Titaniklad the Ash Dragon, and even some new Sprigguns and Tri-Brigade cards (unofficial translations at YGOrganization). Albaz Strike will come with a 40-card Main Deck, 6-card Extra Deck, and 5 special Tokens with artwork related to the lore for Fallen of Albaz.
I'm very interested to see what the full card list is for sure. What do you hope to see in Albaz Strike?
Source link