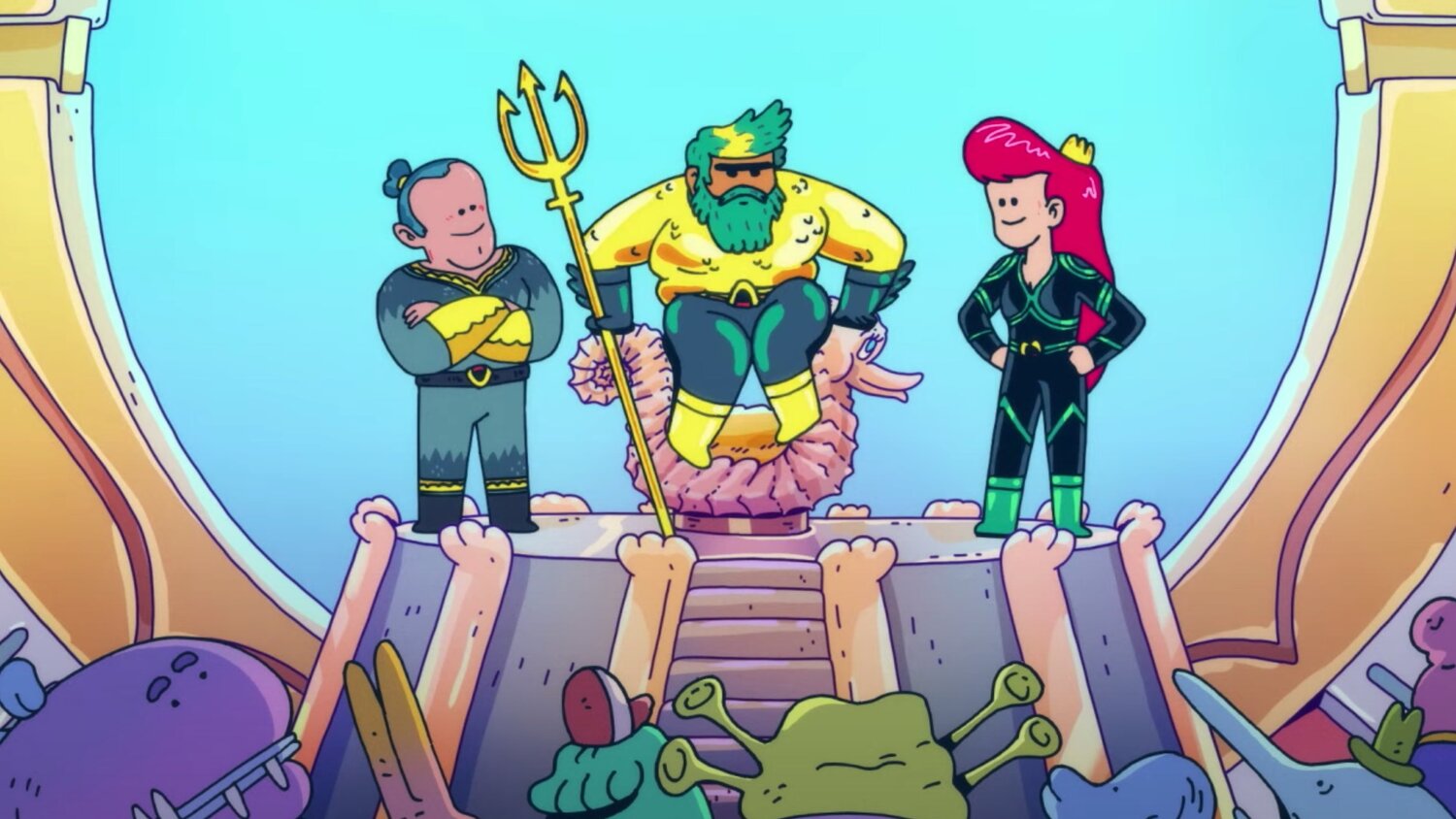 HBO Max has released the first four minutes of the upcoming three-part DC animated cartoon series Aquaman: King of Atlantis. The clip offers a look at Arthur's first day as King, and things don't really go the way he expects. When he addresses his kingdom, he's met by awkward silence. The clip came with the following note:
Welcome to Atlantis, home to the new king, Aquaman (Cooper Andrews), his advisor, Vulko (Thomas Lennon), and Princess Mera (Gillian Jacobs). His first task as king? A royal rematch with Ocean Master (Dana Snyder). Is this surface-dweller fit to wield the trident.



It's explained that each of the three standalone episodes will have "a unique storyline following the adventures of Aquaman as protector of the deep." The synopsis reads:
It's the undersea adventure of a lifetime! The fate of Aquaman's people, his home, and the entire world is in the hands (trident?) of the new king of Atlantis. With monstrous creatures, devious foes, and epic battles, get ready for this super-powered special event.
Aquaman: King of Atlantis is being executive produced by the live-action film's director, James Wan, through his Atomic Monster production company.
The series begins with "Aquaman's first day on the job as king of Atlantis and he's got a LOT of catching up to do. Luckily, he has his two royal advisors to back him up – Vulko, the scholar, and Mera, the water controlling warrior-princess. Between dealing with unscrupulous surface dwellers, elder evils from beyond time and his own half-brother who wants to overthrow him, Aquaman is going to have to rise to the challenge and prove to his subjects, and to himself, that he's the right man for the trident!"
The series is also being produced by Atomic Monster's Michael Clear (Annabelle Comes Home), Rob Hackett (Swamp Thing), and Sam Register (Teen Titans Go!). Victor Courtright (ThunderCats Roar!) and Marly Halpern-Graser (Batman vs. Teenage Mutant Ninja Turtles), who will also serve as showrunners.
The series will stream on HBO Max on October 14th.
Source link