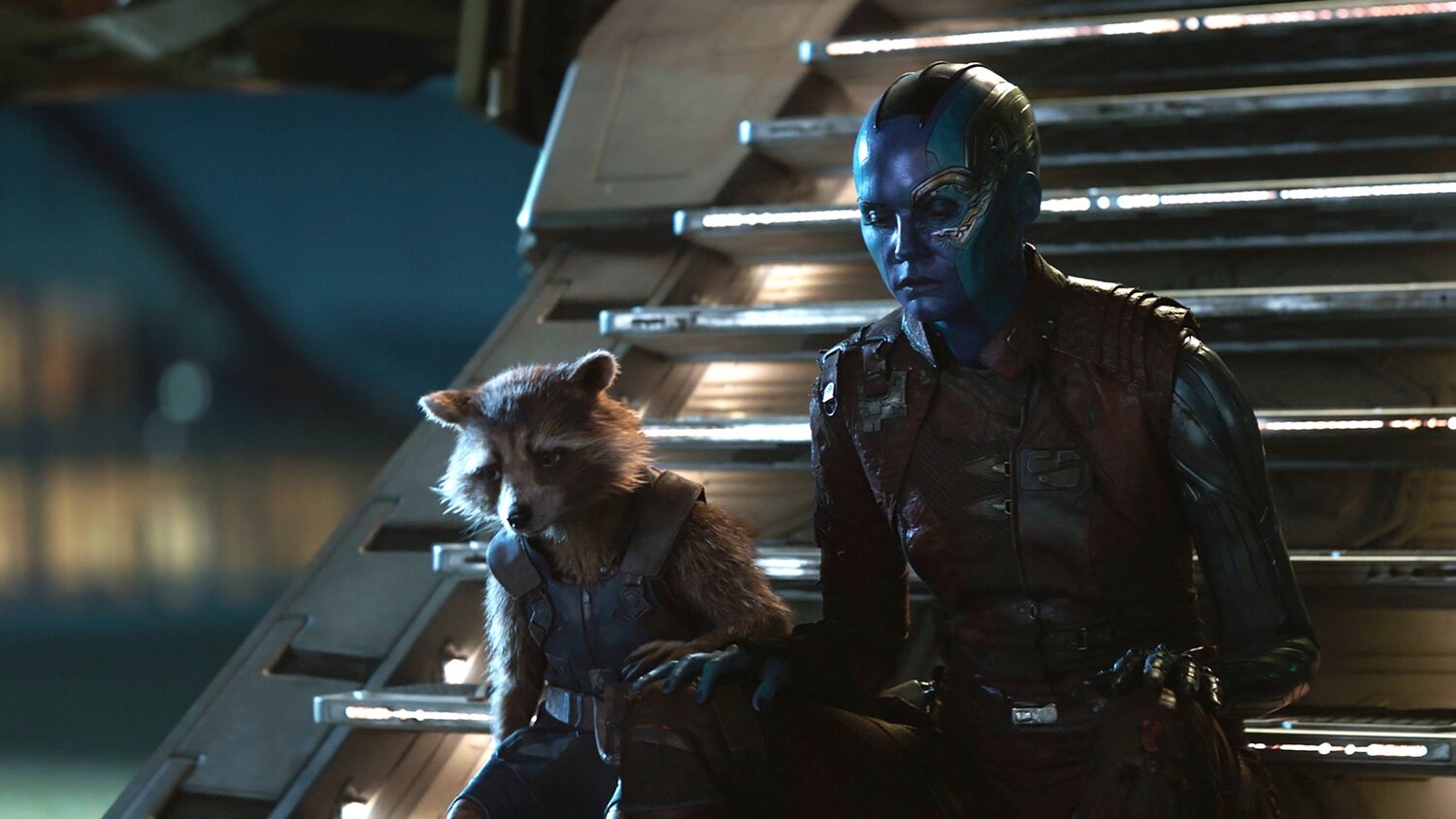 We're all pretty excited over here about what James Gunn has got planned for Guardians of the Galaxy Vol. 3. Karen Gillan, who plays Nebula, recently shared that she read the script with the rest of the cast and it explained that it left them in "floods of tears." She went on to add the third movie is "so emotional."
Gunn responded to those comments in a tweet, and I wanted to highlight something that he said that fans might be excited to learn. When talking about Gillan's Nebula and Pom klementieff's Mantis, Gunn shared, "I hope it's not because they thought they had too few lines because honestly their roles are both pretty huge and it seems greedy."
So, It looks like we can expect Nebula and Mantis to play a big part in the story, which is great! Nebula has had decent sized roles in the films, but she definitely had a bigger role in Guardians of the Galaxy 2, and also played a major part of Avengers: Endgame.  
With this being the last film in the Guardians of The Galaxy trilogy that Gunn is going to helm, I'm excited to see how the story arcs of all of these characters are going to play out. One thing we can expect for sure is that it's going to be an emotional ride.
Gunn previously shared, "[Guardians of the Galaxy 3] will conclude the story of this iteration of the Guardians of the Galaxy, and help catapult both old and new Marvel characters into the next ten years and beyond. I will be working side-by-side with Kevin Feige and the gang to help design where these stories go, and make sure the future of the Marvel Cosmic Universe is as special and authentic and magical as what we have created so far."
While we don't know much about the story, the filmmaker has teased that this next Guardians movie is going to be "gigantic," and explained that it will tell Rocket Raccoon's story fully.
Guardians of the Galaxy Vol. 3 will theaters on May 5th, 2023.
Source link