Is Masterworks a good investment? If you're looking for ways to diversify your savings, we'll cover what you need to know about Masterworks.
If you've ever dabbled in investing, or have been planning to invest your savings, chances are you've looked up different investment platforms.
Many investment platforms deal with stocks in different companies, or buying and selling cryptocurrencies. There are also opportunities to invest in diverse portfolios of stocks called index funds or ETFs, involving a little bit of everything.
However, did you know there are other unique ways to diversify your portfolio, including investing in art?
Masterworks is one such platform that utilizes a different type of investment process.
What is it? How does it work? And is Masterworks a good investment? These are some of the questions that we'll be answering in this article.
What is Masterworks?
Created in 2017, Masterworks allows you to invest in art. It isn't like traditional art investment where you buy a physical painting or sculpture and store or display it. Instead, with Masterworks, you can buy shares in different types of art.
Masterworks uses the same blockchain technology that is used in cryptocurrency. This is mixed with another feature found in real estate crowdfunding companies, in which you can buy a part of real estate instead of the whole asset. 
Potential investors use blockchain technology to buy shares, up to a maximum of 10% of a piece of art.
How Is Masterworks Art valued?
People have been investing in art for hundreds of years. However, until recently, investing in expensive artwork has typically only been possible for those with a larger net worth. Masterworks makes investing possible for a wider variety of investors. You can consider this as crowdsourced art investment, allowing smaller investors to participate.
Masterworks uses different methods to assess the value of different pieces and whether they have the potential to grow in value in the future. These pieces are then bought by Masterworks and run through the Security Exchange Commission (SEC). Here it is listed as a public offering or IPO, much like how a company goes public.
After this process, the art can be listed for sale on Masterworks' platform.
Users can buy fractions of the art at an affordable price per share. Each user can buy up to 10% of a single piece of art.
Once the art is sold, which is usually within 5 to 10 years, the profits are divided between the different users who have invested in the art after fees are deducted.
If a member wants to sell their share, they can sell on Masterworks' secondary market.
How to Register for Masterworks
The ideology behind Masterworks' business model is that premium art should be made available to average buyers as well. This makes it easier for investors who aren't accredited (investors with a net worth over $1 million) to invest in extremely expensive assets.
For people looking to invest, the process is relatively simple.
You provide basic information, such as your name, email address, and phone number. Then you'll schedule a phone interview before your application is approved.
The phone interview is more for the representative to get to know you, your financial strength, how much you plan to invest, and your profession. They also help walk you through your first investment purchase.
A Masterworks phone interview generally lasts about 15-20 minutes, and you can ask anything you want about the company itself. The representative's main aim is to gauge you as a potential investor, as well as answer all your queries to the best of their abilities.
Investors can then sign up to reserve shares in the listed offerings, and receive updates from other investors who have invested as well.
Risk and Return – Is Masterworks worth it?
Investing in art is different from investing in stocks. While there are some similarities, there are a few factors to keep in mind.
The Masterworks website compares the rate of art appreciation to returns of the S&P annualized returns, and it shows returns from the art industry as moderately higher (14% of art appreciation vs 9.5% of S&P 500 returns).
Although this data is based on numbers from 1995-2020, the company itself began in 2017. That being said, there isn't enough data to actually gauge whether investing through Masterworks is actually going to give good returns or not.
Masterworks implements a very tough art scrutiny process, with usually 1.8% of paintings making through their process. Current artists on the investment platform include Banksy, Andy Warhol, Claude Monet, and more.
Masterworks does provide you the guarantee that the art itself will be secure and protected at all times. The art pieces are also insured against damages.
But we should remember that art itself is connected to their artists. A negative action or perception of the artist may ultimately hurt the value of the art piece.
Masterworks Fees
Masterworks operates the same way that many hedge funds do. Their fees and pricing models are based on the annual fees and commissions on the sale of the art.
The annual fee is 1.5%, and is used to cover the following costs:
Insurance
Storage costs
Transportation costs
Art appraisal costs
Administrative costs
SEC filings
The commission on the sale of art is 20% of the total value of the art piece. The remainder is then divided between the investors. Earnings are in proportion to investment amounts.
This doesn't make it any more inviting than other hedge funds or investment firms. You're roughly getting the same returns as if you invested in stocks or bonds.
Is Masterworks a Good Investment?
Masterworks is a unique and different way to diversify your investments. Instead of purchasing shares in companies, investors purchase shares in art. The performance of your investment is subject to different factors, including appreciation in art value or popularity of the artist.
As with any kind of investment, be sure to only invest amounts that you are comfortable with, and avoid investing it all in one place. A diversified portfolio helps to reduce risk and equalizes the potential loss of any investment. To maximize your investments, you can always discuss your options with a certified financial planner.
When investing with Masterworks, it's also important to keep in mind that this is a long term investment. Returns will typically yield in 3 to 10 years, so it is a long process. If you're looking for a quicker return, you'll want to look at other types of investments.
Looking for more ways to invest? Check out the articles here.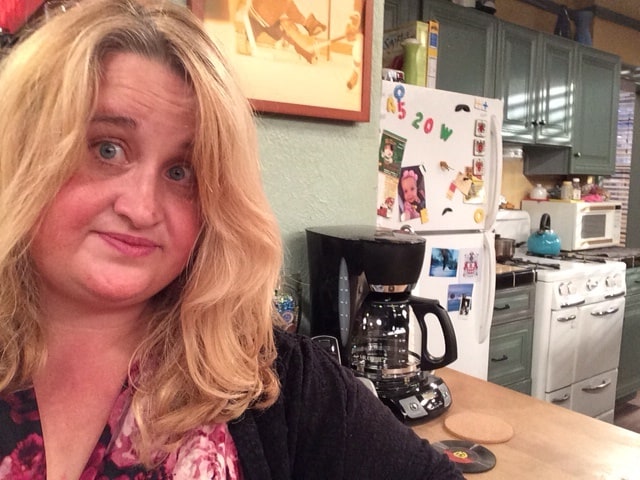 Kim Ritter is a frugal living expert, blogger and mom of two from small-town Iowa. What began as an effort to help her family save a few dollars a month has now transformed into a full-time passion to help other parents money. Visit her online at twokidsandacoupon.com and follow her on Twitter at @2kidsandacoupon for more ways your family can have fun on a budget.
Source link