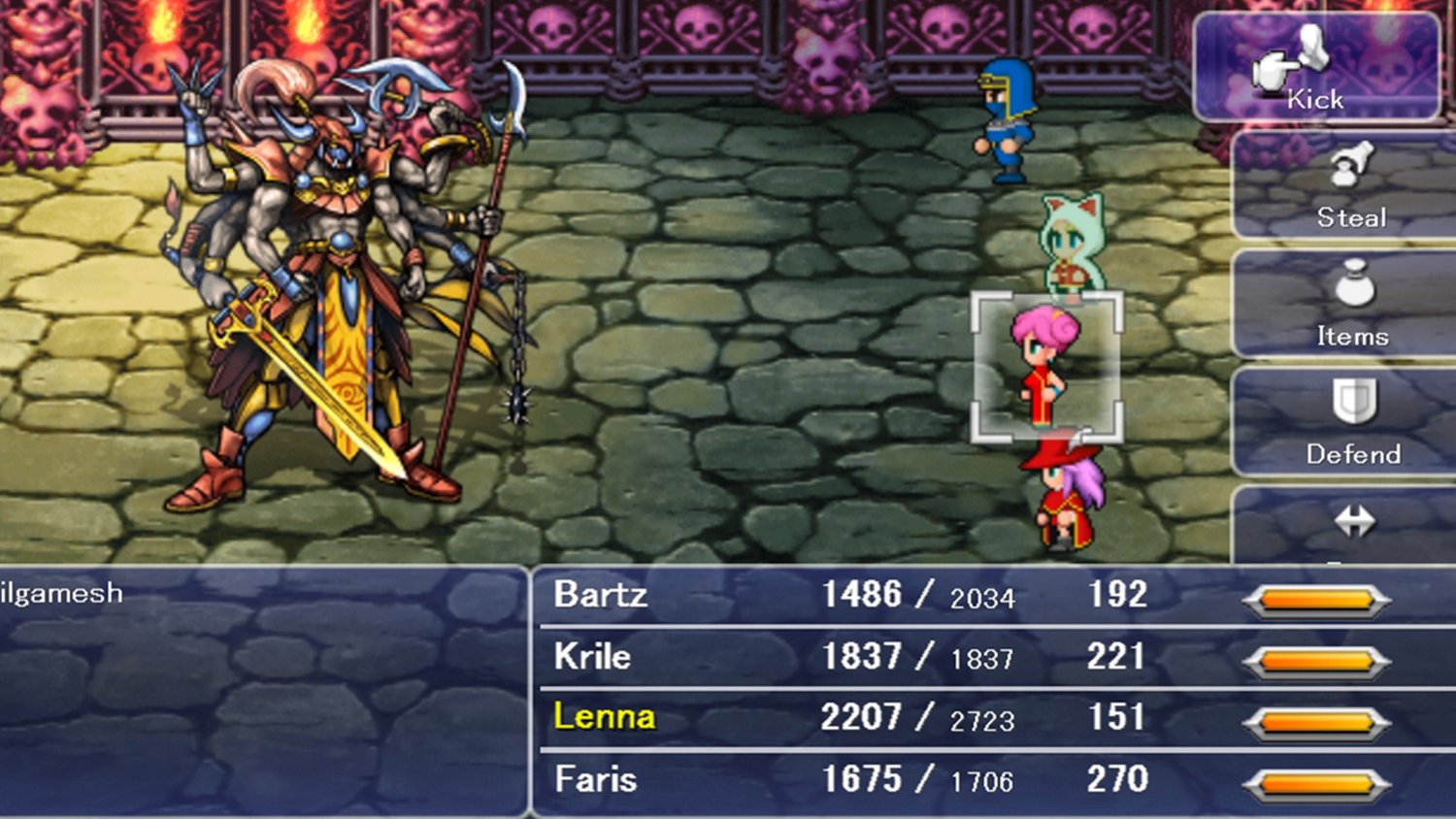 Square Enix has announced the latest in the Final Fantasy Pixel Remaster series, Final Fantasy V, is coming to PC via Steam and mobile on November 10. Relive the fun of riding a chocobo and gathering your team to help save the world. Final Fantasy V was well known for its customizable job system, which allows players to freely select jobs for their characters to master. There are lots of improvements to look forward to including:
Universally updated 2D pixel graphics redrawn for modern hardware, featuring iconic Final Fantasy character pixel designs created by the original artist and current collaborator, Kazuko Shibuya




Beautifully rearranged soundtracks, overseen by the original composer, Nobuo Uematsu

Improved gameplay, including modernized UI, auto-battle options, and more




Quality-of-life improvements including supplemental extras like the bestiary, illustration gallery, music player and the ability to save at any time
If you pre purchase on Steam you'll get early purchase bonuses, including three specially rearranged music tracks, two wallpapers, and a 20% discount. The music tracks will transition from the original versions to the new arrangements and include the songs:
Main Theme of FINAL FANTASY V (Timelapse Remix)

Battle at the Big Bridge (Timelapse Remix)

A New World (Timelapse Remix)
All six games in the Final Fantasy Pixel Remaster are available in a bundle and are discounted now. Purchasing the bundle will also give you those new song tracks. Which Final Fantasy game is your favorite?
Source link