DUNGEONS & DRAGONS Now Available from the Op — GeekTyrant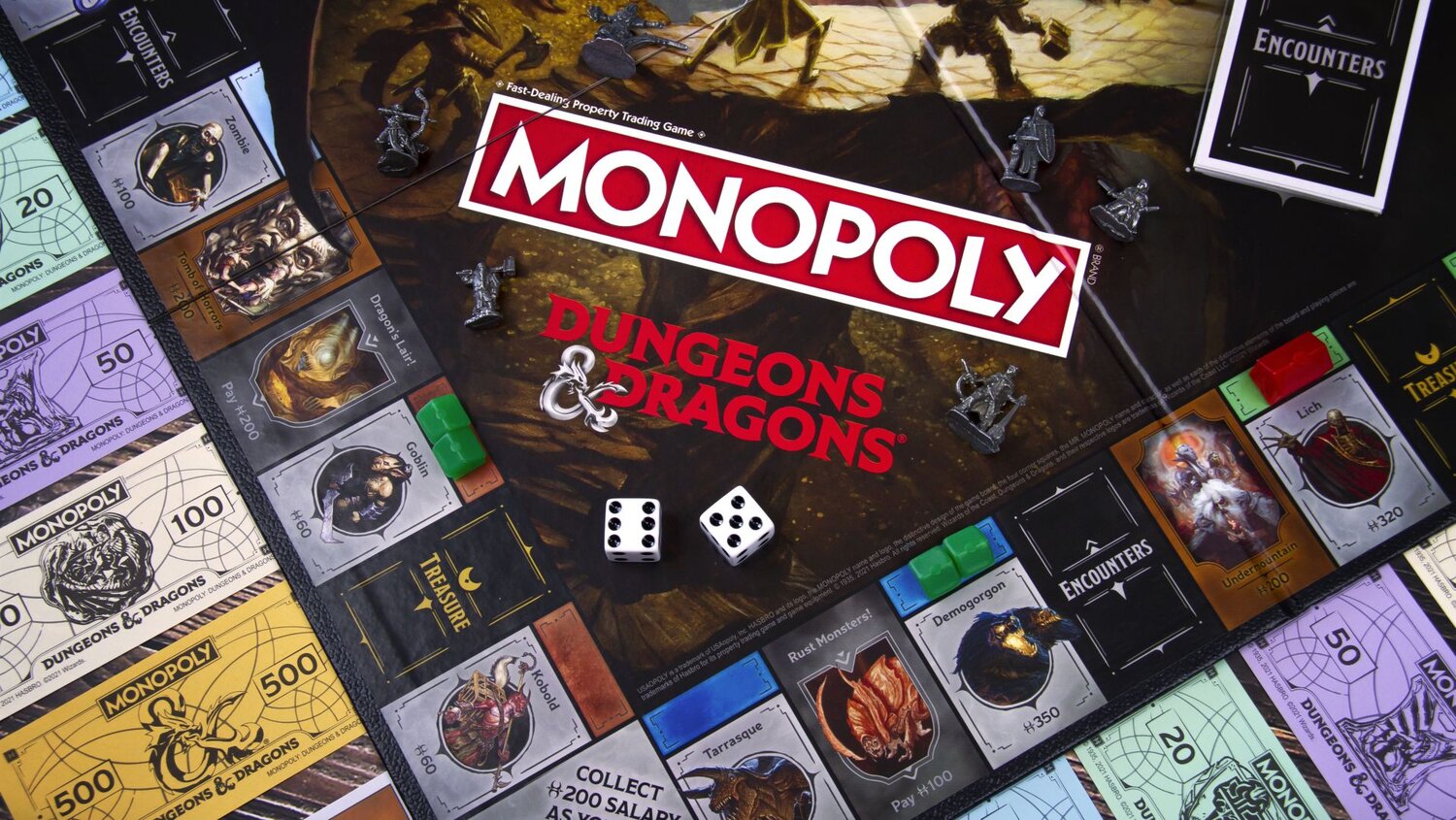 The Op recently announced Monopoly: Dungeons & Dragons. This reskin of the classic game about how capitalism is no fun allows players to become one of six characters with sculpted tokens as you slay monsters and trade them with your competition.
The characters include a Halfling Rogue, Human Fighter, Human Wizard, Dwarven Cleric, Elven Ranger, and Tiefling Bard. Some of the monsters you'll be trading include a bugbear, demogorgon, and beholder. The Chance and Community Chest decks are replaced by Treasures and Encounters, hotels and houses are now Expeditions and Bases, and railroads are iconic locations like Castle Raveloft and Tomb of Horror.
This looks pretty cool with great tokens and awesome art on the board. I do wish that the four corner spaces had gotten new art to make them fit the theme better. I also don't understand why you're paying money for the creatures. Are you paying for bounties? Thematically, it sounds like you should gain money by claiming the monster spaces, but maybe I'm missing something.
Legendary traveler and storyteller of fame, Volothamp Geddarm, is seeking explorers of both the unpredictable and familiar in this fantastical spin on the classic board game. Players will need to capture dangerous creatures of the Forgotten Realms to help Volo research them for his tome, while also trying to come out with the most riches!
You can grab your copy of Monopoly: Dungeons & Dragons from your local game store, The Op, or wherever you like to buy games for $39.99. The game accommodates two to six players and is said to take roughly 60 minutes to play.