The back-and-forth over the streaming release date for Black Panther: Wakanda Forever has seemingly seen its conclusion, with Disney Plus putting out the fire perhaps inadvertently.
Wakanda Forever failed to crack the billion dollar mark many had expected for such a much-anticipated sequel, although grossing $820 million is hardly anything to sneeze at. With its theatrical run nearing its end, it's time for its streaming release. Reports and dates had fluctuated rapidly in recent days over when audiences could expect to see it on Disney Plus, but the dust seems to have settled and it's sooner than first thought – for real this time.
Initially reported to be coming as soon as Jan. 20, it has now been seemingly confirmed for a Feb. 1 release date, well beyond the usual seven-week waiting period for a Marvel Cinematic Universe film. The Disney Plus website in some territories will show the film as coming to the platform on the first of the month, just in time for Black History Month.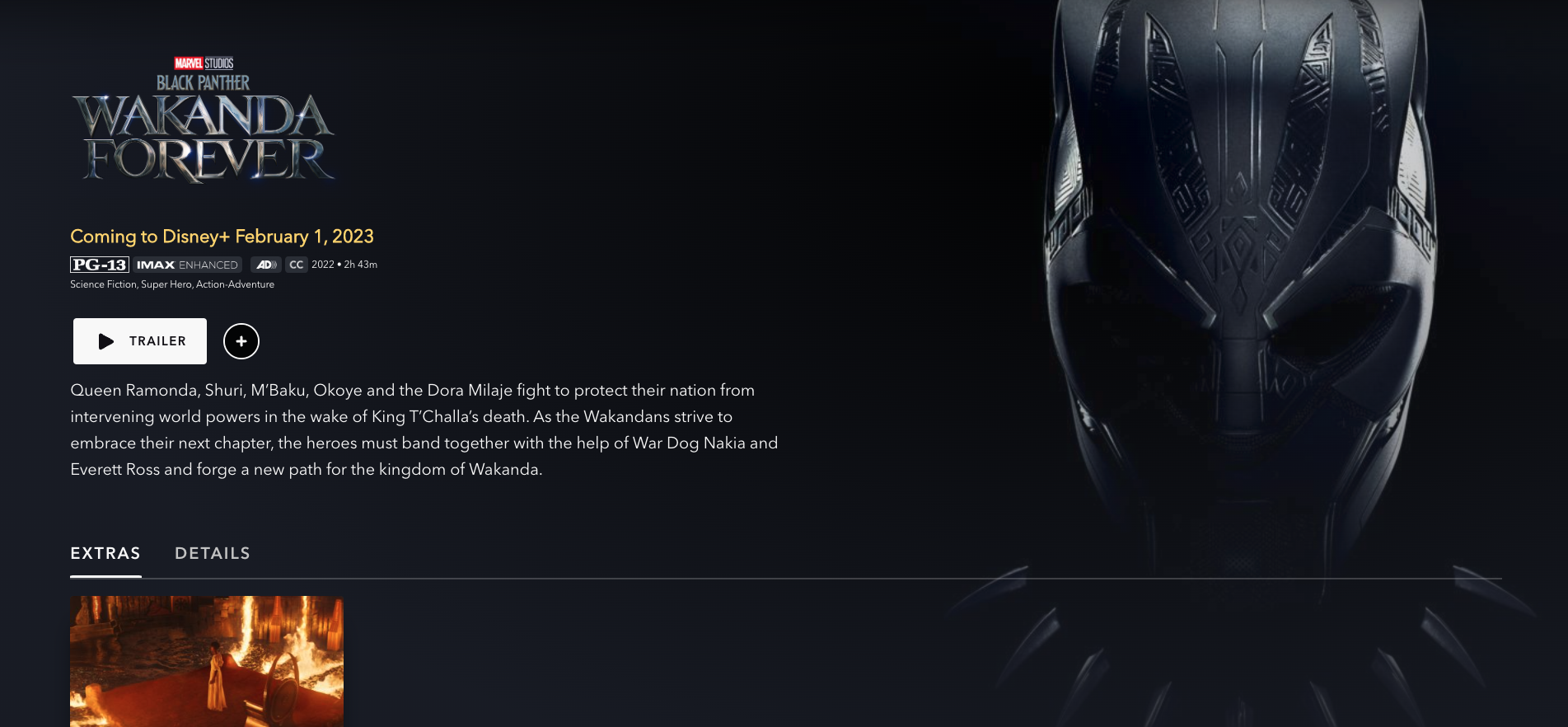 Scheduling its release to coincide with Black History Month is a fitting move given the character's history, although a more sinister point of view would suggest it could be due to box office. The first Black Panther film grossed $1.3 billion worldwide, while its sequel has struggled to make up such ground.
Cynics would say a twelve-week wait as opposed to the usual seven weeks could be because the studio hasn't quite milked the box office dry just yet. Or it's to keep up the prestige and momentum of what will likely be Marvel's best chance at winning a Best Picture nomination since its predecessor.
Regardless, a Friday release would keep it in line with Werewolf by Night which also got a full weekend debut from a Friday. Wakanda Forever will remain in cinemas until then, with awards season underway.