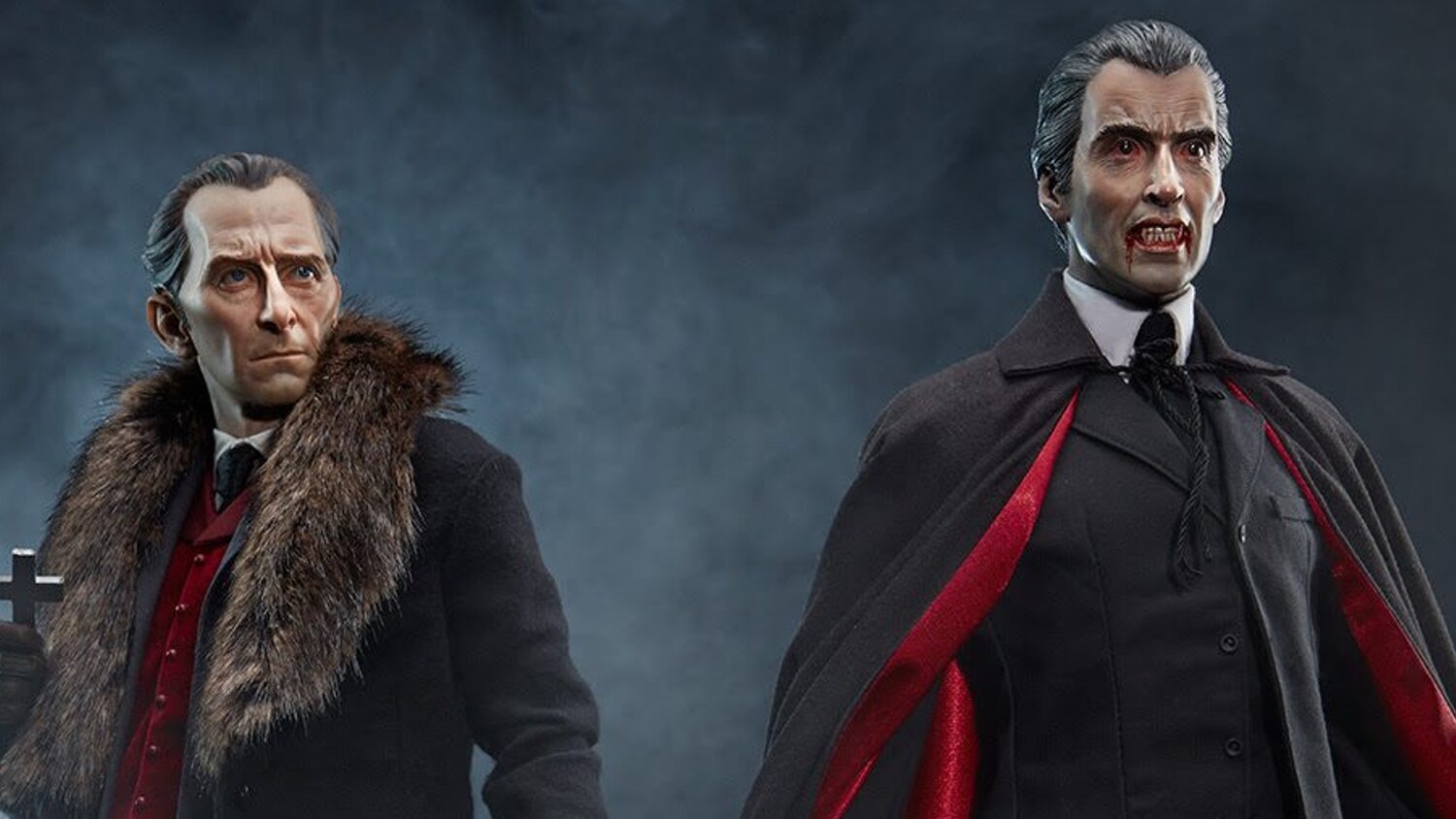 Oh, hell yeah! Sideshow Collectibles has announced new statues based on characters from Hammer's classic Dracula films! The figures feature Christopher Lee's Dracula and Peter Cushing's Van Helsing! I love these and I need them!
Lee's Dracula stands at over 22″ tall and Cushing measures in at 21.5″. Both of them include tailored outfits that are created from real cloth, and the details are incredible. Van Helsing comes complete with his crucifix and Dracula comes with his ring and his crazy bloodshot eyes. Did you know that Lee use to rub his eyes like crazy to get that insane look? He would burst the blood vessels in his eyes!
There is no release date for these yet, but you can go to Sideshow's pages for both Dracula and Van Helsing and RSVP to be alerted when the pre-order goes live. There's also no word on how much they'll cost.
Source link