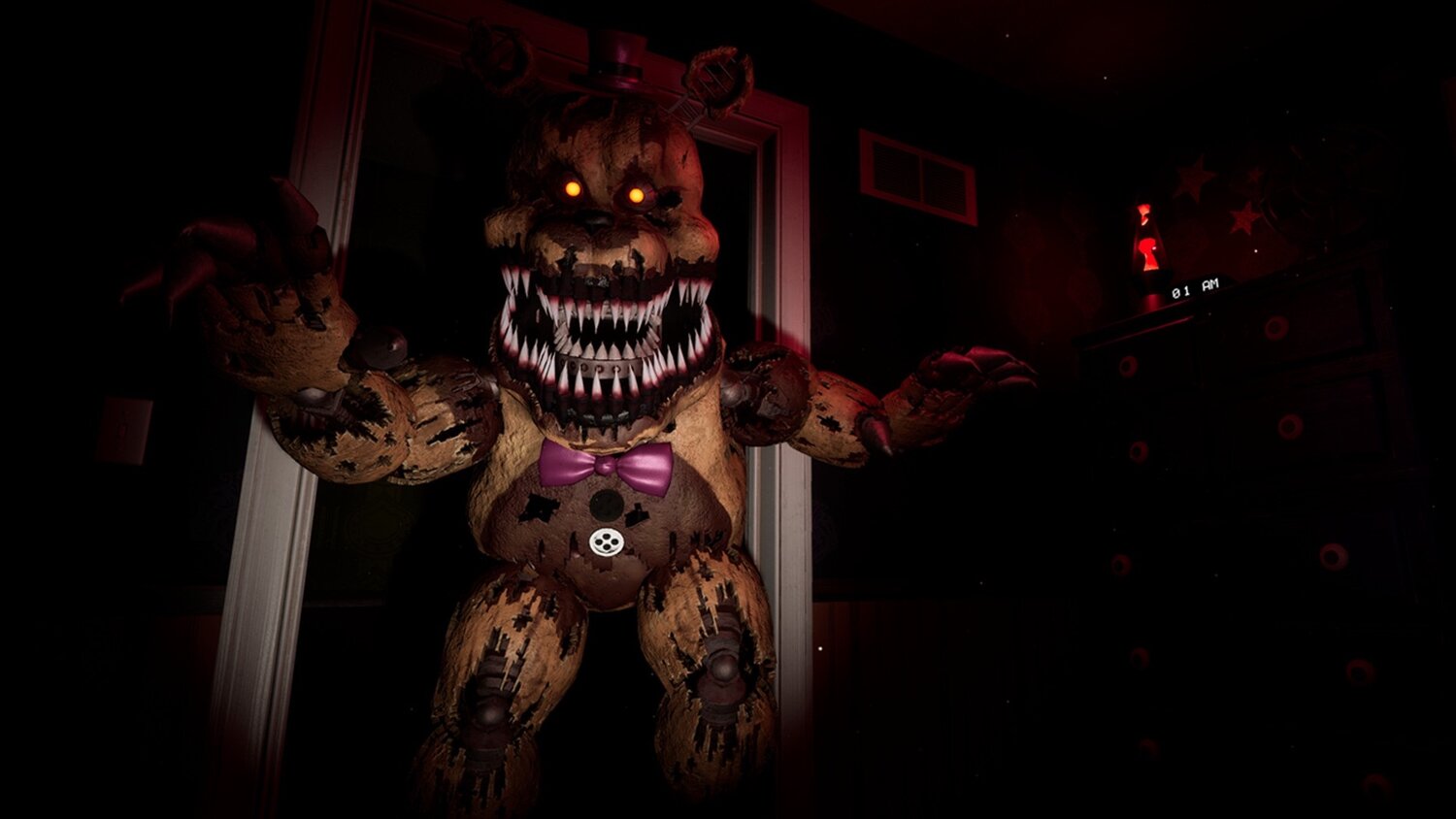 The film adaptation of Five Nights at Freddy's has been in development at Blumhouse for some time now. I don't know what's taken so long for it to make its way to the big screen, but now there's another setback. Director Chris Columbus (Home Alone, Harry Potter) is no longer helming the movie.
During an interview with Collider, Blum revealed the news saying, "Chris Columbus is no longer attached." Columbus was attached to the film way back in February 20218. When asked if there is another filmmaker attached, Columbus said, "That is classified information."
Apparent the project has been a really tough project to crack. Blum explained:
"We've written multiple scripts, and we've got where we're threading a needle, which is doing justice to Five Nights at Freddy's and making Scott (Cawthon) happy. The only way that we would go about it is giving Scott … I don't want to do something that Scott doesn't like. Let me say that a different way. I don't have the right to do anything Scott doesn't like. Basically, Scott has kind of like the equivalent of 'final cut' and it's taken longer than I hoped to get the right story."



So, the creator of the game, Scott Cawthon, is the hold-up on the project. Columbus must've left because Cawthon kept turning down every script that was being turned in. I can see why that would be frustrating. However, Blum has not given up on the film, and he's dedicated to making it happen:
"We're a long way from giving up. And I'm confident eventually I will figure it out."
When previously talking about the difficulties of developing the project, Blum shared:
"The story is the big challenge. You know, Five Nights at Freddy's should have been easier because there are books, there's a lot of lore and storytelling. For a video game, I think it has more storytelling than almost any other.

"But still, the story goes down so many rabbit holes. It goes down so many different directions. It's big. Choosing which part to tell the first time out of the gate — and how to tell it — has been tricky."
In the Five Nights at Freddy's game, you take on the role of a night watchperson and sit around keeping an eye on the security cameras for an animatronic pizza party nightmare place called Freddy Fazbear's Pizza. The animatronic nightmares have a tendency to come to life at night and try to murder you.
Last year Cawthon shared on Reddit that the film was set to shoot in spring 2021. In the post, he shared information on ten different drafts of the project, leading up to what he dubbed the "Mike" screenplay. Cawthon said that script had, "All the right characters, all the right motivations, all the right stakes… It's fun, it's scary, and it has a great central story!"
Cawthon's feelings on that script have obviously changed for some reason. Watch, after all this time that's been put into adapting the film, the story is going to end up being some super simple and everyone will wonder why it took so long to develop.
Source link