The Richest Towns in Indiana are a group of Hoosier towns identified as having the highest per capita incomes in the state.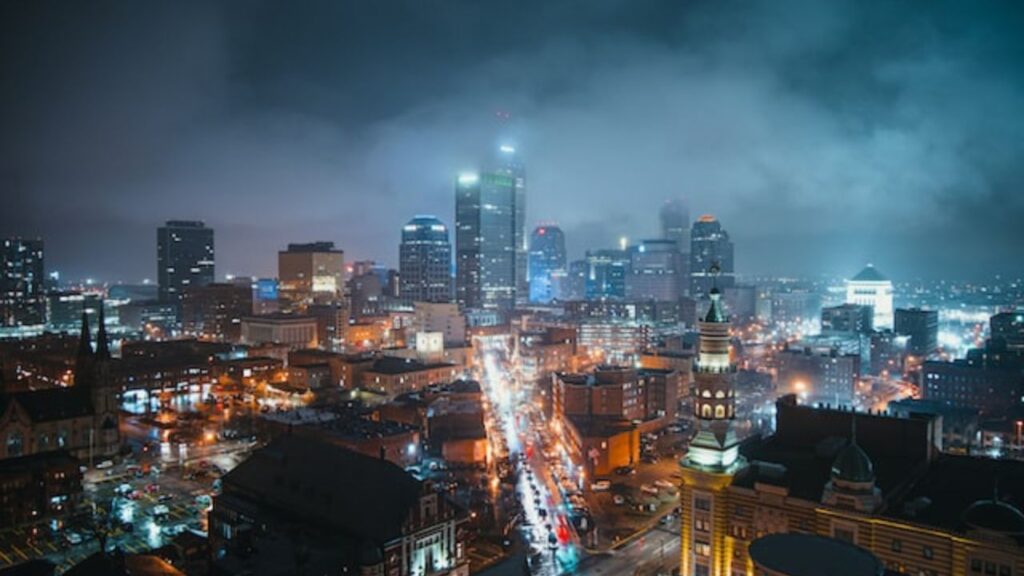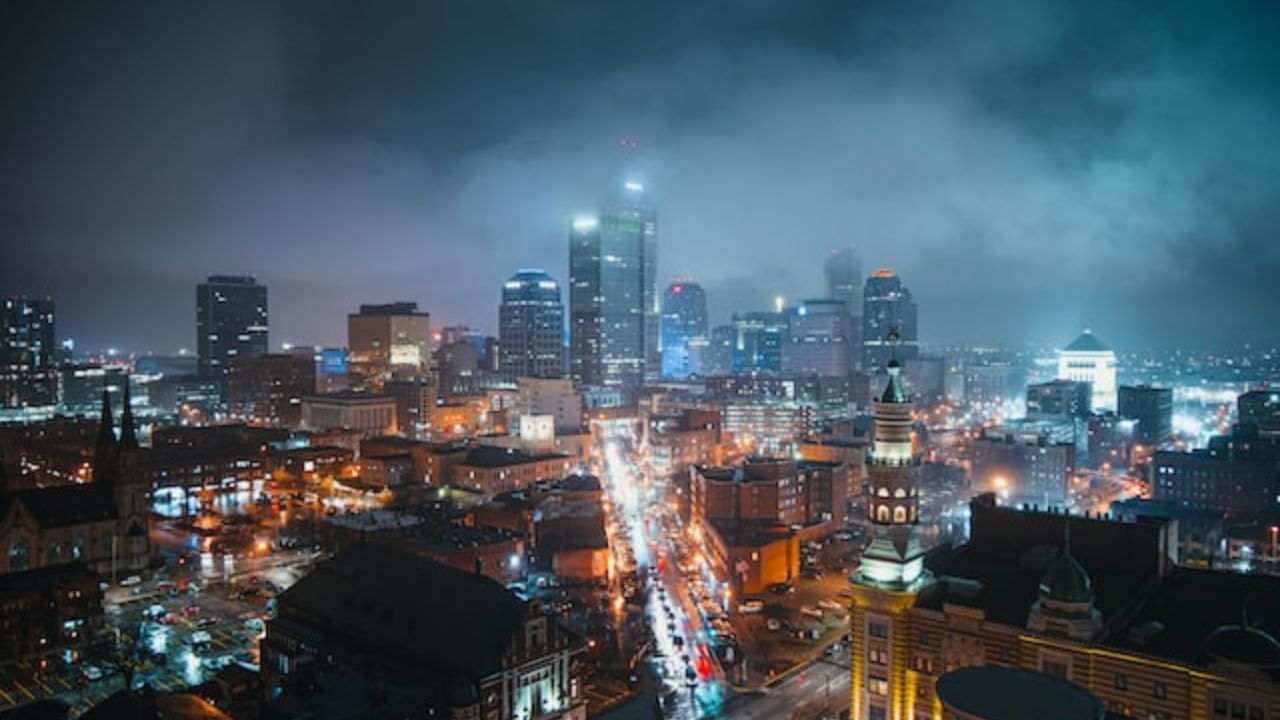 These towns tend to be more affluent and have more job opportunities, higher educational attainment, and better amenities than other parts of Indiana.
Some of the wealthiest towns include Zionsville and Hunte. From suburban to rural Amish communities, these towns have a variety of cultures and economic backgrounds. These towns are great places to live if you want to experience Indiana's pleasures.
12 richest Places in Indiana
Zionsville
Zionsville is a well-off small town in Boone County, Indiana, with an esteemed median household income of $141,546 and a population of 31,702. This affluent area has a low unemployment rate of 1.8%, with only 4.3% of residents living in poverty.
While a small town, Zionsville offers a wide range of recreational activities. With its public parks that feature playgrounds, a splash park, a skateboard park, a sledding hill, sports fields, picnic areas and even a golf course, this town is perfect for those who love exploring the outdoors. Nature trails are also provided to ensure its citizens can take in the beautiful scenery around Zionsville.
There are plenty of activities for all ages to enjoy in the area, making it an ideal destination for the entire family.
Westfield
Westfield is a city located in Hamilton County, Indiana, in the United States. As of 2023, its estimated population was approximately 43,000. The city is located in the Indianapolis metropolitan area and is known for its growing residential and commercial development.
Westfield has a median household income of $100,000 and lower poverty rates compared to the state average. It is generally considered an affluent area and a rich neighborhood.
McCordsville
McCordsville, located north of Indianapolis in Hancock County, is one of Indiana's smallest towns, with 8,629 citizens. Despite its small size mccordsville's median income is $109,051, much higher than many nearby towns; its unemployment rate sits at 3.0%, and its poverty rate is at 3.7%. 
Residents of McCordsville can enjoy the outdoors at Geist Park, which has several walking trails that border Lake Geist and a playground and picnic area. Several churches throughout McCordsville, such as Trinity United Methodist Church or Centennial Presbyterian Church, provide residents with a sense of community and fellowship.
Meridian-Kessler, Indianapolis
While the median household income sits at only $71,252 per year, some of the houses located there are worth more than $5 million.
The Meridian-Kessler neighborhood is known for its historic homes, tree-lined streets, and walkability. It is home to a mix of young professionals, families, and older residents.
The area is also home to several local businesses, restaurants, and shops, as well as cultural institutions such as the Indianapolis Art Center.
St. John 
St. John, located in northwestern Lake County, Indiana, is a town of approximately 21,448 people. It is an affluent community with a median income of $115,230 and an unemployment rate of 7.6%. Poverty is relatively low in the area, with only 2.4% of the population living below the poverty line.
The town is known for its expansive park system, which includes over six boat launches and walking trails. St. John also boasts several arts and entertainment venues, such as the historic Lake County fairgrounds.
Huntertown
Huntertown, Indiana, is a small town located near Fort Wayne. It has a population of 10,440 and an unemployment rate of 1.4%. The median income for Huntertown is $103,088, and the poverty rate is 1.7%. Huntertown is known for its quaint charm and proximity to the city of Fort Wayne and the charming small towns of New Haven and Leo-Cedarville.
Huntertown residents enjoy various recreational activities such as golfing, hiking, fishing, and biking. The town boasts multiple parks, including youth sports fields, playgrounds, and picnic areas. The town also hosts several festivals throughout the year, including an annual arts festival in August.
Whitestown
Whitestown is a town located in central Indiana with a population of 12,371. The median income in Whitestown is $102,005, and the unemployment rate is 2.0%. Its poverty rate is 3.6%, slightly higher than that of Huntertown.
Whitestown offers its residents a variety of amenities, including a public library, several public schools, numerous public parks, multiple business districts, and an abundance of shopping centres. A popular attraction in Whitestown is the Rock Hollow Fish & Game Preserve which allows visitors to fish in stocked lakes or hunt for waterfowl on open acres of land.
Other attractions include interactive museums such as the White County Historical Museum and the Zionsville Rail Station Museum. 
Brownsburg 
Brownsburg, located in Hendricks County, Indiana, is a vibrant town of about 30,068 people. The city has seen considerable growth over the past few years, with the median income reaching $94,796 and the unemployment rate dropping to 3.5%.
Despite this economic stability, there is still a significant amount of poverty in Brownsburg 6.97% of people live below the poverty line. Despite its poverty rate, Brownsburg features an extensive variety of shops and restaurants ranging from family-owned boutiques to upscale eateries.
The town also features several parks, trails, and recreational facilities for visitors to enjoy.
Danville
Danville is a small town in Hendricks County, Indiana, with 10,758 people. With a median income of $83,931 and an unemployment rate of only 3.5%, Danville is considered more economically stable than other towns in the area.
Poverty does remain an issue in Danville however, 7.0% of the population lives below the poverty line. Despite this, Danville has seen much investment recently, with several new businesses opening in downtown Danville and newly constructed housing developments.
The town also offers fun recreational activities, such as hiking trails and fishing spots, for visitors to enjoy during their stay.
New Palestine 
New Palestine is a picturesque town in Sugar Creek Township in Hancock County, Indiana. With a population of 2,857 and a median income of $80,298, New Palestine is affluent.
Although the unemployment rate here stands at 3.5%, this rate is below the state average, and the poverty rate stands firmly at 2.9%. New Palestine offers many recreational activities, such as fishing, hiking, and camping as well as plenty of restaurants and shops.
York 
York is a quaint town in Steuben County, Indiana, with a population of 11,486 people and an impressive median income of $76,250. Although it is a small town, it had an impressive population growth of 9 places last year.
The unemployment rate of 1.7% is just slightly below that of the state of Indiana, with a poverty rate of 5.4%. The city is home to many small businesses, such as restaurants, cafes, and shops. Many outdoor activities are also available to residents, making it a great place to stay active.
Cumberland 
Cumberland is an urban community located in Hancock and Marion counties in Indiana. The population in this area is 6,182, with a median income of $73,079. The unemployment rate for the area is 2.6%, slightly higher than the state average but still relatively low for an urban city.
The poverty rate for the city is 4.1%, which again is above the state average but still manageable. Residents enjoy many small businesses and amenities, including eateries, grocery stores, and parks.
Conclusion
Indiana is home to many wealthy towns, giving residents excellent education, quality healthcare, and plenty of amenities and recreational activities in the surrounding urban areas often characterize these towns.
The residents of these towns enjoy a high standard of living, with plenty of shopping, dining, and entertainment options. However, these areas can also have higher costs of living, making them less accessible to those with lower incomes.
No matter where you go in Indiana, you can find a town with ample resources to support its community.
Source link