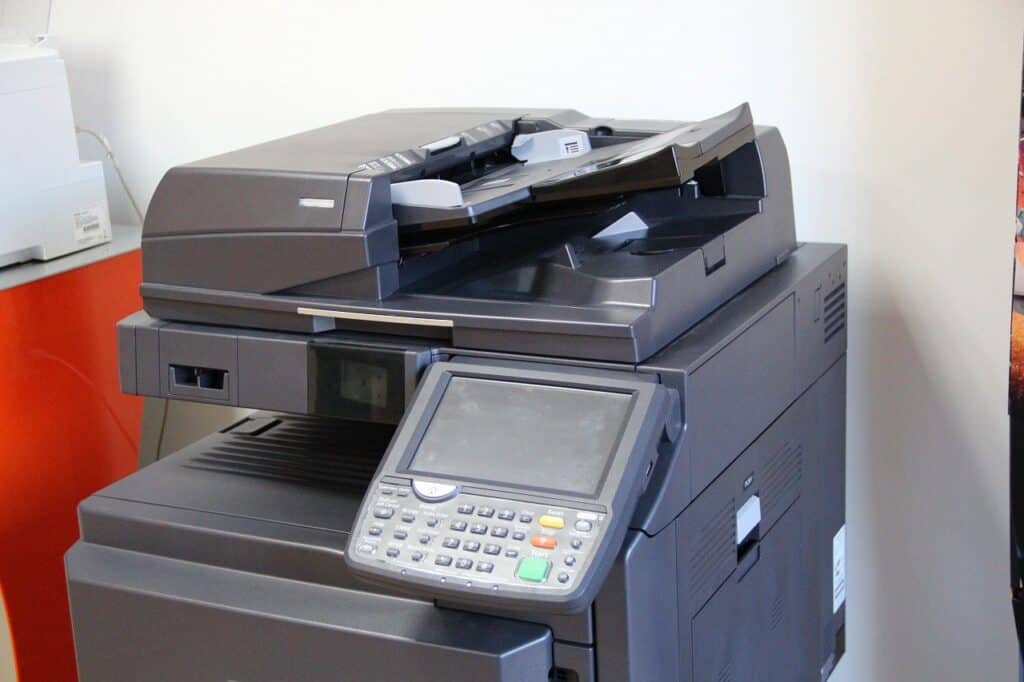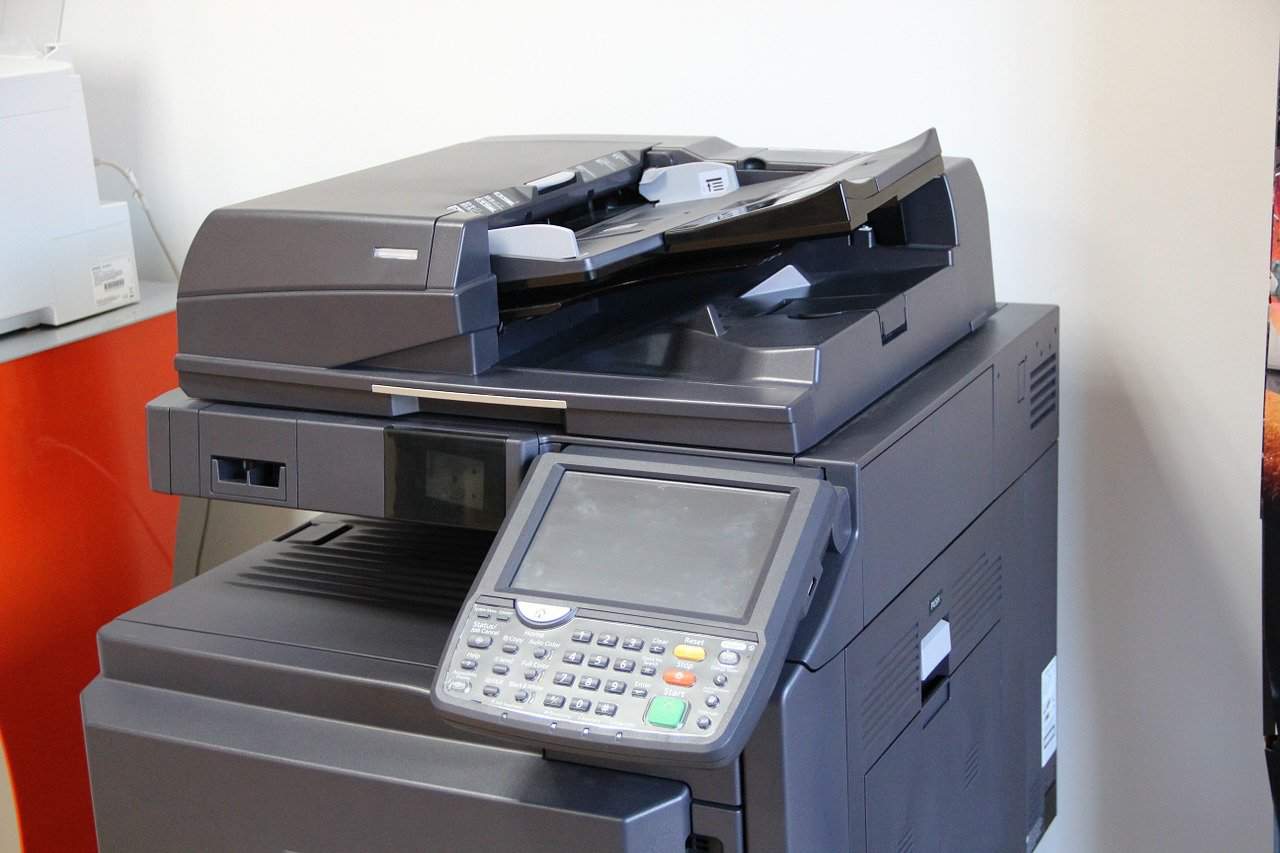 Everyone has to make copies once in a while, but most people don't have the luxury of having their own copy machine.
Whether you're looking for a lost pet, starting a side business, or working on a project for school, here are some ideas of where you can go to get copies made cheaply, and how much you can expect to pay at each location.
Where to Find Copies Near Me for Cheap
Start by checking these local options with affordable copy-making and printing services.
The library isn't just a place to browse the latest selection of mystery novels. Over the years, libraries have evolved to accommodate their communities in a myriad of different ways.
Making copies and providing internet access are at the top of that list. Community centers may offer similar services, depending on your location.
Price: The cost will vary depending on where you live, but you can expect to pay around $0.10 for black and white copies, and $0.20 for color copies. This budget-friendly option has the benefit of helping your library by giving them revenue.
RECOMMENDED: 10 Best Places to Find Knife Sharpening Near Me For Cheap
University or College Print Shops
Many campuses have at least 2-3 print shops that specialize in bulk printing, and they may offer even lower prices than other printing services in the area.
These print shops are often located in or near the student union or library and offer a range of services, including black and white or color printing, binding, laminating, and more.
One potential downside of using a university print shop is that they may have limited hours of operation, especially during weekends or holidays.
Additionally, there may be long lines during peak times, such as the beginning or end of a semester.
The FedEx Store
FedEx serves people with a host of business and personal needs, even though they are best known for shipping packages.
Your local FedEx office can assist you with making copies at a reasonable charge. They have the technology to make copies in many different sizes tailored to the needs of each customer.
Price: $.13 for black and white or $.58 for color.
The UPS Store
Not one to be outdone by a competitor, The UPS Store also offers copy-making. You can go to a location in person or order them online and pick them up.
Choose from a variety of paper sizes, single- or double-sided pages, whether you want extra finishing like lamination, etc.
Price: $.09 for black and white or $.49 for color.
Staples
Staples offers more than office supplies—their stores also feature a variety of business services, including copying and printing.
One distinct advantage is that you can send Staples a digital version of the document, flyer, or photo that you need to be copied through their website, then pick up the copies at your convenience. Alternatively, you can use one of their self-service copy machines.
Price: Staples' pricing is competitive, at just $0.11 for a standard black and white copy. They also offer discounts for bulk orders, so it's worth it to call your local store and ask them about their services and pricing.
Bonus: if you order online, make sure to use Rakuten for free cash back!
Office Depot
Similarly to Staples, Office Depot features office supplies and business services like printing and copying. They offer same-day copies if you order before 2 p.m.
Price: $.09 for black and white or $.42 for color. Before you check out, scan for coupons with the free browser extension Honey!
CVS or Walgreens
These popular pharmacy chains often have photo departments or at least self-serve kiosks. Walgreens only allows copies of photos, while CVS will copy photos and documents for you.
Price: CVS starts at $.19 for black and white copies or $.99 for color copies. Walgreens charges $.20 per 4×5 photo.
Best Places to Get Copies Online for Cheap
It might not exactly fit "copies near me for cheap," but you don't even have to leave your house if you order copies online.
Best Value Copy
If you want to save even more money or you don't have other options available in your community, Best Value Copy offers a solution.
They are an online platform where you submit whatever you need to be copied through their website and they will ship it directly to your door. You'll need to submit your order a few days before you need the copies to allow for shipping and processing.
Price: Boasting prices of less than $0.03 for black and white copies, and just $0.09 for color copies, they are definitely one of the cheapest options on this list. Shipping is free for any order over $125; orders under $125 will depend on your zip code.
DocuCopies
If you have a lot of copies to make, DocuCopies specializes in bulk copy orders of 1,000-10,000. You'll specify your paper size, type, color, single or double-sided, and finishing options. Your order will typically arrive in two or three business days.
Price: $.03 for black and white or $.05 for color, if you order 10,000. DocuCopies also offers a price match guarantee if you find a cheaper quote elsewhere. Shipping is free for over $125.
Copies Near Me for Free
What's even better than cheap? Free! See if one of these options is available to you.
Your Workplace
If you work at an office, it's worth asking the office manager or your boss if the copy machine is available for personal use. Chances are, they'll be happy to let you use it for free!
Just don't try to make a ton of personal copies on the sly, since you don't want to look like you're casually swiping office supplies.
A Friend's House
Sometimes, making copies for cheap can be as simple as asking a friend, family member, or neighbor. Chances are, someone you know will have a copy machine! You can thank them by buying them lunch or tossing them a little cash (printer ink is expensive).
Hopefully one of these options will help you find copies near you for cheap! Luckily, print and copy services abound at national chains, so you shouldn't have too much trouble.
If you find yourself needing copies often, it might be worth looking for a used or cheap copier on Facebook Marketplace, Craigslist, or an office supply store.
Source link