Let's Talk About THE MANDALORIAN Chapter 16: 'The Rescue' Which Sees a Jedi Answer Grogu's Call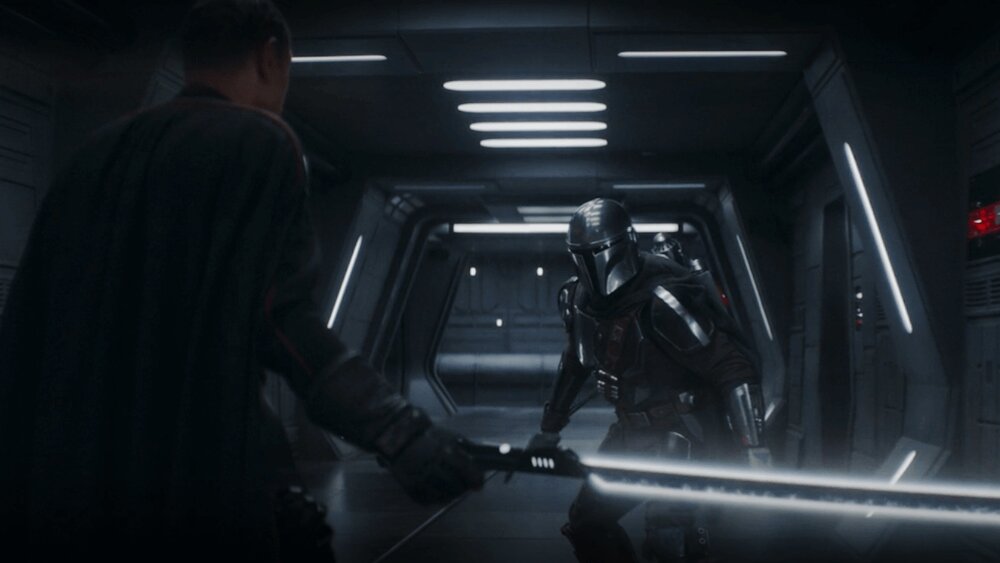 The Mandalorian Season 2 came to a conclusion with one hell of an awesome episode! The Mandalorian Chapter 16 is titled "The Rescue," it was directed by Peyton Reed, and holy freakin' crap! That was one hell of a ride with an ending exploding with insane surprises, action, and so much emotion.
That season finale was everything that a Star Wars fan would want. In my opinion, It was easily one of the best things to come out of the Star Wars franchise. I've watched this episode multiple times already, and I can't get enough of it! I was so damn happy with how this second season played out and Jon Favreau, Dave Filoni, and Reed epically brought it home with this season finale.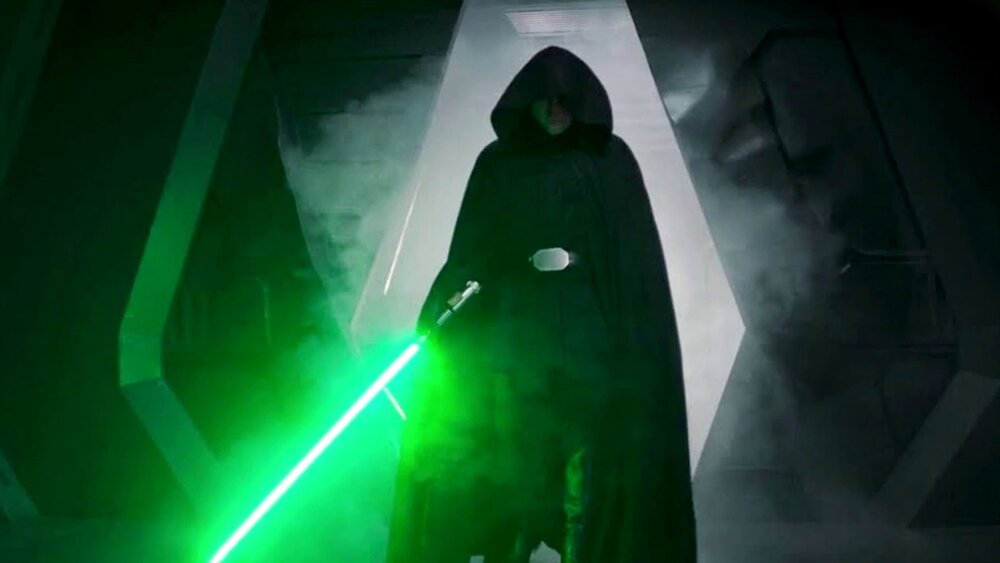 Everything this episode was leading up to was the reveal of the Jedi who would come to the rescue to take Grogu so that they could train him. Grogu put out the call and someone answered. That someone ended up being the legendary Star Wars saga character Luke Skywalker!
Like many other fans, my gut feeling was that Luke Skywalker would be the Jedi who would show up in Mando's hour of need, save the day, and take Grogu, but seeing it actually play out the way it did was incredible. As soon as I saw the X-Wing, I knew! Then when we saw the black-cloaked figure, I knew! And when I saw the green bladed lightsaber I just melted into bliss. It was awe-inspiring watching Luke in his prime cutting through an army of Dark Troopers! He had one hell of a badass moment that had Star Wars fans hyped beyond belief!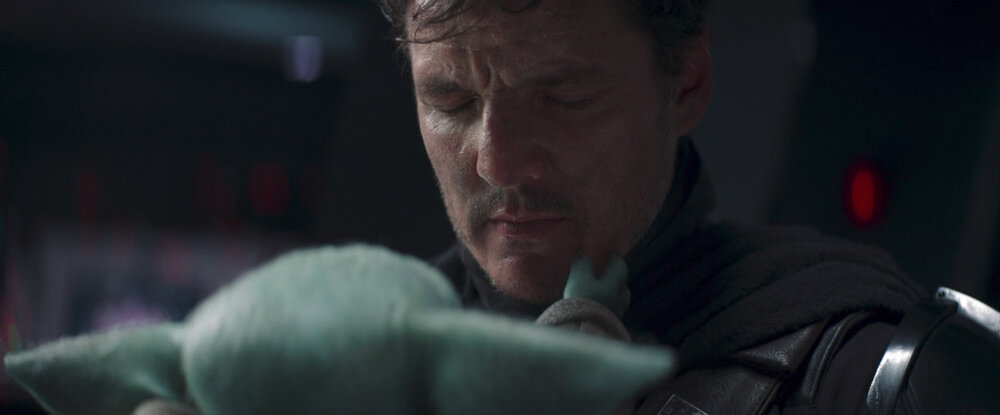 Then I had to sit there and watch with tears welling in my eyes as Din Djarin had to let Grogu go. He had to! This was his purpose, his mission! But, damn… it was hard to watch the two part ways. When Djarin takes his helmet off, revealing his face to Grogu for the first time, and you get to see the love in his face… yeah, that just did me in. It was such a beautiful and powerful moment.
Then, of course, there's Luke Skywalker and R2-D2! Grogu and R2 have a little moment together and the three of them leave. The last shot of the main story of the season finale is of these three characters leaving before it goes dark. Can we please follow their story as well!? I really hope that we get to see their journey and time together at some point.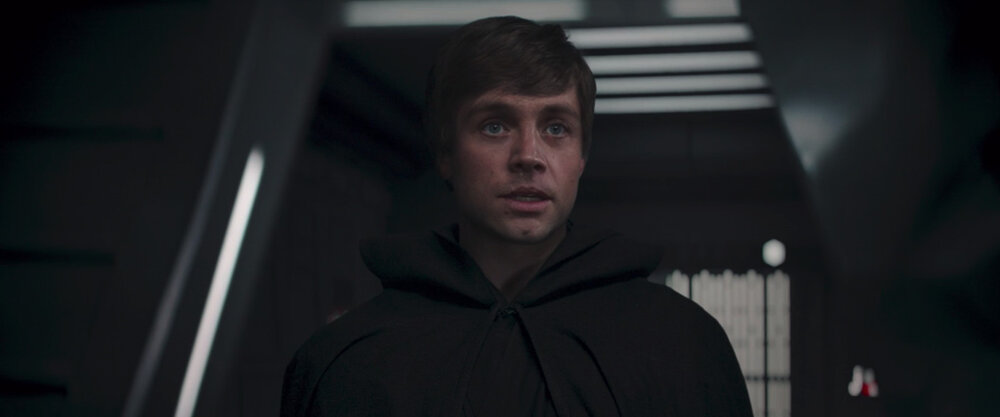 Yeah, I know I started out with the end of the episode. Sorry, I just had to get that out my system. That's one of the biggest moments in the whole series, one of the biggest moments in the franchise, and I just couldn't wait to talk about it. I wonder what this means for Grogu? I hope that he doesn't end up being one of the many young Jedi students who were killed by Ben Solo at Luke's Jedi Academy when Ben went bad!
Then there's the epic moment where we finally saw Din Djarin face-off with Moff Gideon! Djarin fought with his Beskar spear and Gideon with his Dark Saber, and Mando was fighting with that spear like a badass spartan warrior! As expected, Djarin kicked Gideon's ass and took the Darksaber, which posed another problem.
You see, earlier in the series Djarin and Boba Fett enlisted Bo-Katan Kryze and Koska Reeves to help them on their mission to rescue Grogu. I was so happy to see these characters return to the series, and it's looking like they'll play a big role as the series continues. Anyway, they made a deal where Djarin would take them to Moff Gideon's ship so that she can fight Gideon and get the Darksaber back for herself so that she can retake Mandalore. Things didn't go as planned.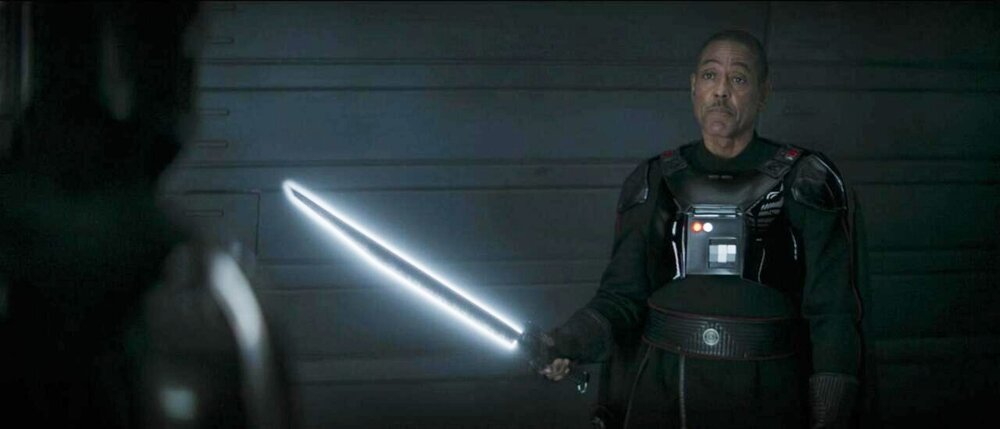 Now Djarin possesses the Darksaber, and while he tries to freely give it to her, she can't take it because she needs to win it back in battle. So, if she wants the Darksaber back, she will have to fight Mando for it. This is a fight I expect we'll be leading up to in The Mandalorian Season 3. There's no way she's not going to try to get the Darksaber back because she wants it so badly, you could see it in her face! He's technically the king of Mandalore now.
When Djarin walked into that room holding the Darksaber the look on Bo-Katan's face showed us everything that she was thinking, and she was not happy. You could tell she had a feeling of despair in her gut. It's going to be really interesting to see what happens between these two characters in the future.
It's not hard to see where Season 3 is going to take the story. With Grogu now with Luke, the story is going to shift into a whole new gear as it will dive deeper into Mandalore, the Mandalorian people, the fractured clans, and who will possess the Darksaber to lead them. Even though we may not see Grogu in Season 3, I can't wait to see how Din Djarin's story continues!
On top of all that, we have the post-credits footage which served as the announcement for The Mandalorian spinoff series The Book of Boba Fett. Some fans believe that this will be the third season of The Mandalorian, but from what I understand, that's not the case. This Boba Fett series will be a standalone series alongside The Mandalorian Season 3.
The Boba Fett series is set up with Fett and Fennec Shand journeying to Jabba's Palace on Tatooine, where Fett blasts Jabba's former majordomo Bib Fortuna, killing him, and then throws his body to the floor. After that Fett takes the throne as Shand drinks from a bottle of spotchka and takes her place at his side. There's no doubt that this Book of Boba Fett series is going to a ton of fun!