JUSTIFIED Creative Team Developing CITY PRIMEVAL Series Possibly with Timothy Olyphant Returning as Raylan Givens — GeekTyrant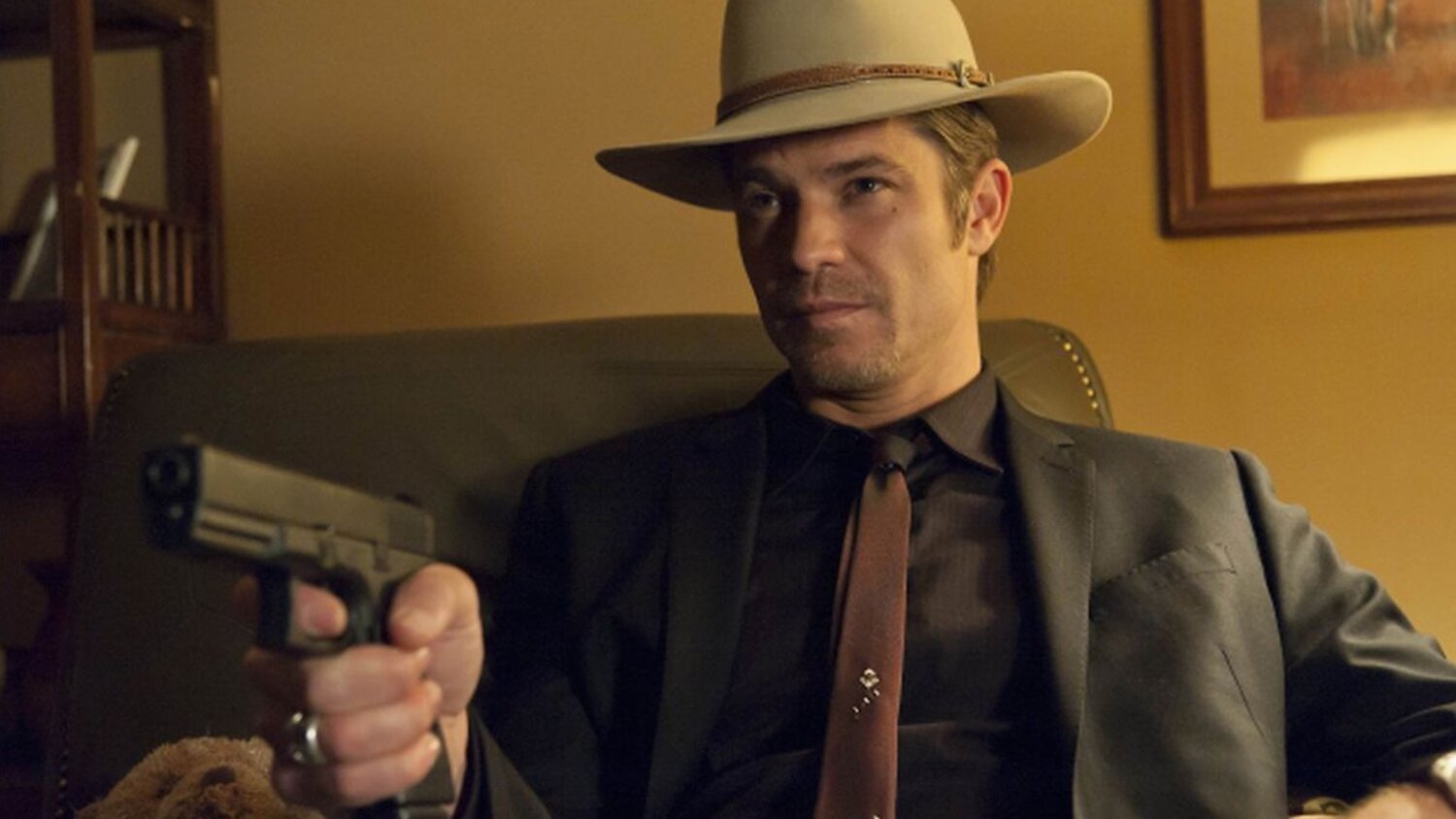 The creative team who brought us the fantastic series Justified is coming back together to develop a new series for FX based on the Elmore Leonard novel City Primeval: High Noon in Detroit. To make the news even better is that Timothy Olyphant might actually return to the role of Raylan Givens from Justified.
Justified creator Graham Yost will serve as executive producer, with series writers and executive producers Michael Dinner and Dave Andron jumping on board to co-write, executive produce, and serve as co-showrunners. Dinner will also direct.
The project is still in the very early stages of development and as of right now nothing is set in stone. That means "Olyphant could star in the series or appear in a smaller role, but no deal has yet been made."
The character Raylan Givens appeared in multiple novels written by Leonard. He is a Deputy U.S. Marshal who is reassigned to his native Kentucky after a controversial shooting. The story for City Primeval: High Noon in Detroit follows "a killer named Clement Mansell, known as the 'Oklahoma Wildman,' and dedicated Detroit homicide detective Raymond Cruz who vows to take him down."
Olyphant was awesome in the role of Givens and it would be pretty cool to see him back in the role again. Here's a description of the book that the series will be based on:
Clement Mansell, knows how easy it is to get away with murder. The crazed killer is back on the Detroit streets — thanks to some nifty courtroom moves by his crafty looker of a lawyer — and he's feeling invincible enough to execute a crooked Motown judge. Homicide Detective Raymond Cruz thinks the Oklahoma Wildman crossed the line long before this latest outrage, and he's determined to see that the psycho does not slip through the legal system's loopholes a second time. But that means a good cop is going to have to play somewhat fast and loose with the rules — in order to maneuver Mansell into a wild Midwest showdown that he won't be walking away from.
What do you think about the Justified team getting back together for a new series project to tell this story?
Source link