GODZILLA VS. KONG Director To Helm FACE/OFF Remake — GeekTyrant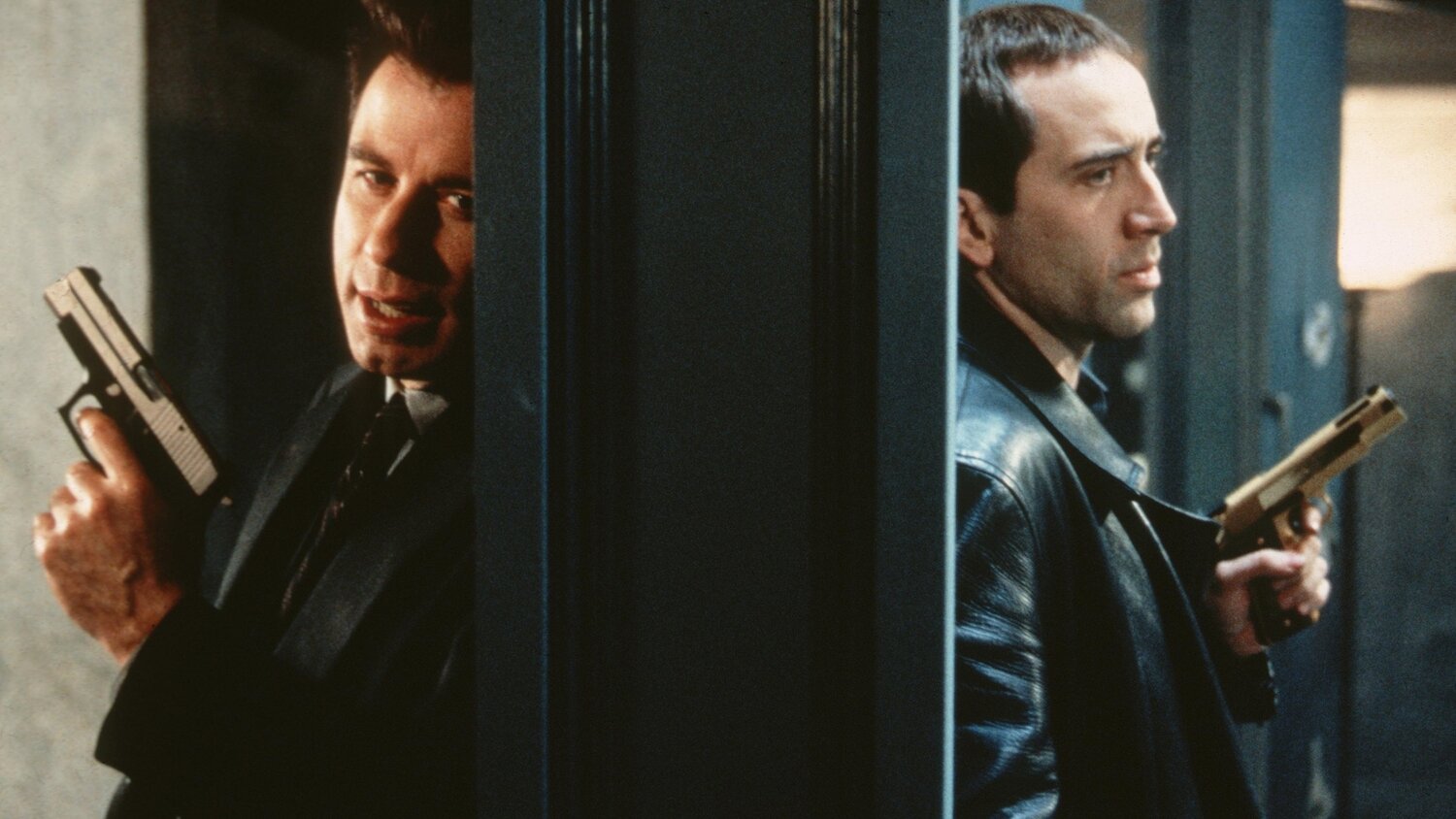 John Woo's classic 90s action film starring Nicolas Cage and John Travolta, Face/Off, is getting the remake treatment and the director of Godzilla Vs. Kong, Adam Wingard, is set to helm it!
The project is set up at Paramount Pictures and Wingard will write the script with longtime collaborator Simon Barrett. The two previously worked together on the 2016 horror film Blair Witch, the 2014 thriller The Guest and the 2010 horror A Horrible Way to Die.
The story for the film follows an FBI special agent and a terrorist who assume each other's identity by having their faces lasered off and switched. The concept was absolutley absurd, but it sure was an entertaining film! That movie is the perfect representation of 90s action movies. Here's the synopsis for the original film:
Obsessed with bringing terrorist Castor Troy to justice, FBI agent Sean Archer tracks down Troy, who has boarded a plane in Los Angeles. After the plane crashes and Troy is severely injured, possibly dead, Archer undergoes surgery to remove his face and replace it with Troy's. As Archer tries to use his disguise to elicit information about a bomb from Troy's brother, Troy awakes from a coma and forces the doctor who performed the surgery to give him Archer's face.
I assume the story of the remake will be similar, but we can expect a whole new cast. It'll be interesting to see what Winger's vision of this story ends up being. What do you think about Winger directing the Face/Off remake?
Source: Variety
Source link