Enjoy the APEX LEGENDS Chaos Theory Collection Event This Month — GeekTyrant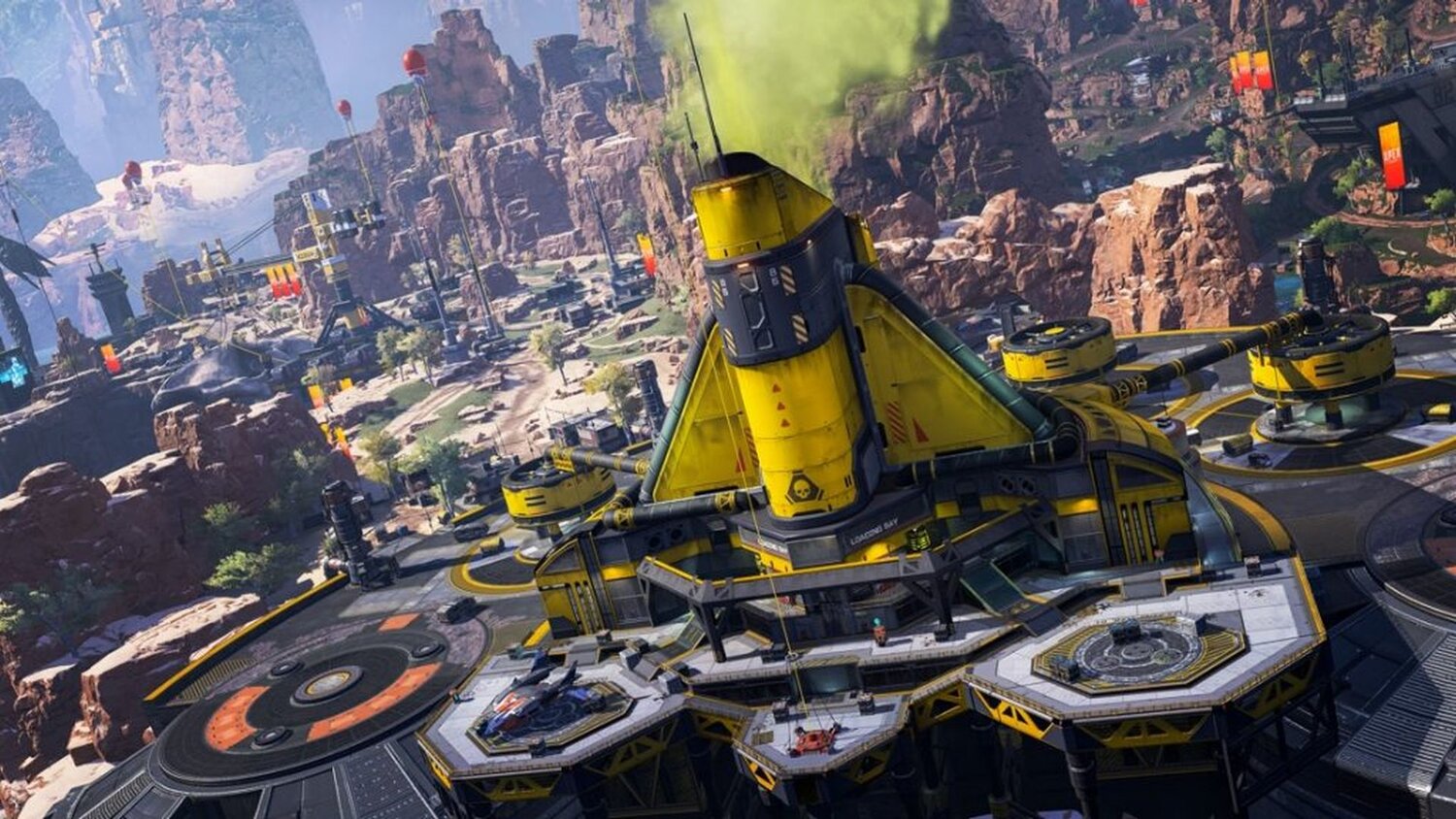 Apex Legends is launching on the Nintendo Switch on March 9 and to celebrate EA and Respawn Entertainment will be hosting the Chaos Theory Collection Event. This in-game event will run March 9-23 and celebrate the murderous scientist of the Outlands, Caustic to usher in some changes to the battle royale game. You can find all the details on the official blog post, but I've included the highlights below.
First we've got Caustic Town Takeover at Caustic Treatment. This is a new dominant mousetrap full of high quality loot for anyone willing to try their hand for a bit of cheese. To access the loot, you'll need to drain toxic liquid from the center of the facility. Each time you drain it, you'll get temporary access to 4 gold items.
Next, we've got Ring Fury Escalation Takeover which is a new game type. In RFET, there are 1+ Ring Flares on the map that will expand as time goes by and damage any players caught within. Heat Shields are a new item that players can use to temporarily protect them from the rings. It should be noted that these Heat Shields will have a home in a new Survival Slot to not take up space for normal loot.
There will be a new rewards track for the Chaos Theory Collection Event with new earnable cosmetics including legendary Kraber and EVA-8 weapon skins. There are also new daily rewards and challenges. Fans will even be able to enjoy a new set of 24 themed cosmetics that are limited to the event. All 24 items will be available through direct purchase using Apex Coins or Crafting Metals as well as through Event Apex Packs during the event. If you're lucky enough to get all 24, you'll get the Bangalore heirloom which will be made available to everyone via heirloom crafting after the event.
The final big note is that there will be No-Fill Matchmaking. This means you can uncheck the Fill Teammates box and then you and your party will not be joined by anyone else. Feel like playing Trios by yourself? Go for it. Of course, this may not be the most ideal way to play, but it does help shake things up. This feature will not be available in Ranked play and only 6 potential No-Fill players will be permitted into any match.
What are you most excited for about the Chaos Theory Collection Event?